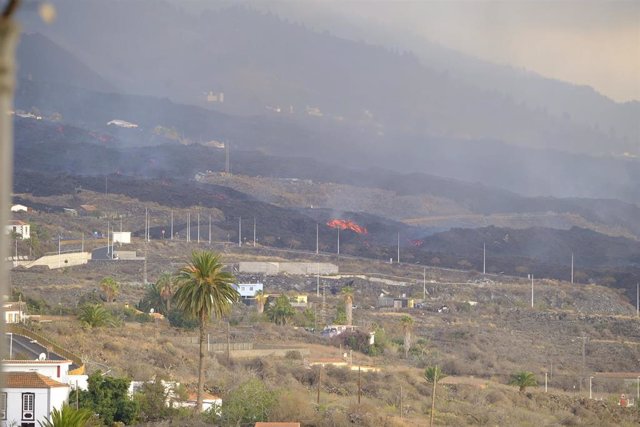 Lava from the Cumbre Vieja volcano reaches a cement factory on October 11, 2021, in La Palma, Canary Islands (Spain). The stream located south of the cone of the volcano 'Cumbre Vieja', on the island of La Palma, located next to the main stream, is the qu – Europa Press
SANTA CRUZ DE TENERIFE, Oct. 14 (EUROPA PRESS) –
The management of Pevolca has ordered this Thursday the evacuation of more areas in Los Llanos de Aridane after the advance of the lava flow that runs further to the northwest and its proximity to the boundary zone of the already evacuated perimeter.
Specifically, the area included in the LP-215 (road from La Laguna to Tazacorte) has been evacuated, from the limit with the municipality of Tazacorte indicated on the road, to the junction with the LP-213 (road to Puerto Naos) .
The evacuation affects, according to the census, about 300 people who, until 5:00 p.m., must vacate the homes with their belongings and pets and go to the meeting point located in the Campo de Lucha Camino León de los Llanos de Aridane.