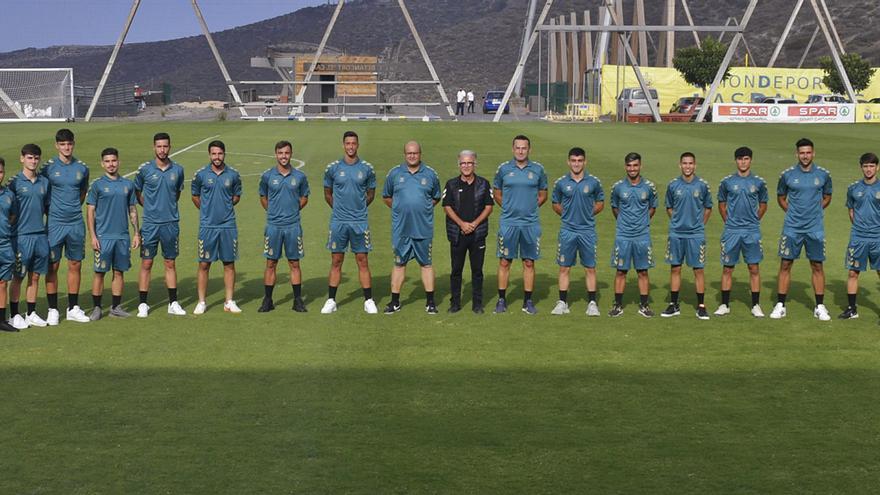 To generate patrimony, with the infant of Tegueste the 20 million are already caressed, and to take advantage of the silences of CD Tenerife. While the Teide large estate despises its diamonds, in Barranco Seco an avant-garde sports city beats. Studying is mandatory. From the youth international Moleiro to Maikel Mesa, there are a total of 27 footballers defending the UD shield who were born on the beaked island. They feel yellow and hug the pillars of the 'Vierista' church. The banner of Las Palmas in the green is the '21' -international in 2017 when it cost a kidney to wear the elastic of the Red one-, as well as the benchmark for its leadership for the nursery.
Number 28 is Echedey Carpintier who is on loan. Under the command of José Mel Pérez, Tenerife assets such as Maikel Mesa, Alberto Moleiro, Kirian Rodríguez and Óscar Clemente. With Pedri close to renewing and encrypting his termination clause at one billion, the yellow entity would receive 15% of a future sale from FC Barcelona. The manna from the hundred-euro bills. The Wall Street of magic. Insured business.
While the UD captures and captures, kilometers of suspicions. What happens on the beaked island in the face of talent flight? The Annex makes them nominees for the Ballon d'Or. In the UD factory there are 335 soccer players, twelve federated teams and two social projects.
A total of 285 federated players and 50 footballers under the umbrella of social projects. 95% are Canaries, while the rest come from the Peninsula. 237 are from Gran Canaria (85%) while 24 come from Tenerife (8%). Fourteen (5%) were booked from the Peninsula, while six come from Lanzarote and three from La Palma. One of the Maxorata as the central of the 'vela chica' of the Second RFEF Juan Rodríguez Alonso. The defender of the gorse threatens the throne of Álex Suárez, Eric Curbelo or the international of Guinea Coco.
Within the logistical aspect, it should be remembered that the UD fully paid for the 22 million of the Sports City. In addition, there are two residences -the Yellow House and another for minors-, as well as two dozen properties for the players who need it from the Juvenil, Regional C and subsidiary.
Manuel Rodríguez 'Tonono' is a craftsman. Simmer the new 'Vieras' and 'Vitolos' and counterintelligence is worth the flag. The new Moleiro awaits hidden in the Millennial Dragon Tree. Suso Hernández is the brain, the ideological face and the conductor of the technological network. Arocha is in charge of the field work. The clinical eye that discovered the infant of Tegueste weighing 20 'kilos'. The collector network is made up of 36 operators. The 72 eyes. Computer science enhances the work in the pre-elite cycle. They said there was only one Pedri and Moleiro arrived. Repatriating 28 chicharreros is worth a roundabout. It is the most powerful training company in the Canary Islands.
The footballers of the UD Las Palmas chain pose next to the entrance to Barranco Seco. The 17 steps mark the hard journey to the professional sphere. Diego Guti – he already debuted with Mel – and Simón lead the way at Las Palmas Atlético. |