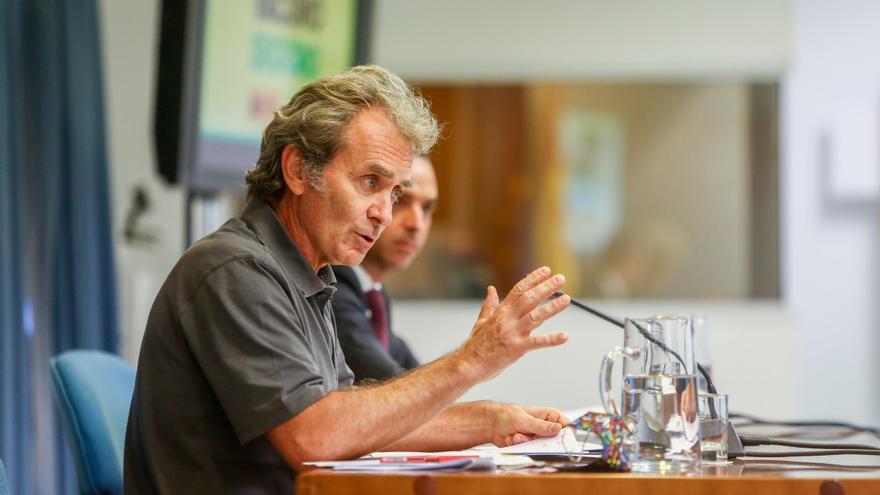 Based on the information managed by the health administration, the autonomous community found 38 outbreaks of the pathogen in the last seven days –two more than last week–, bringing together 197 clinical pictures –two less. Of the total of new outbreaks, 14 have been produced in Tenerife; eight in Gran Canaria; seven in Lanzarote; five in Fuerteventura and four in El Hierro.
36.8%
Tenerife
Tenerife has monopolized 14 of the 38 outbreaks notified by the region this week, which translates into 36.8%. This is the territory that has found the highest number of outbreaks.
Taking into account the environment in which they have been detected, in addition to the two already described in the health field, the Ministry reported that 13 of them fall within that of socially vulnerable groups; eight in the work context, seven in the family context, four in the social environment, three in the educational context and one in the social and health context.
Regarding the outbreaks produced in the area of ​​vulnerable groups, it must be said that they have been reported among people who have arrived in the region in boats or canoes. Among these, one stands out with 15 affected in Fuerteventura and another two that occurred in Lanzarote and El Hierro, with 13 affected patients in each case.
Likewise, most of the outbreaks reported in the family, social and work areas have between three and six linked infections, with the exception of one of work origin produced in Tenerife that computes eight positives in the infection by SARS-CoV-2.
On the other hand, the three outbreaks declared in the educational field have family ramifications and have been verified in Primary Education. Two of them have occurred in Tenerife and total 10 and three cases, respectively, while the other was registered in Lanzarote and has three cases.
10
Ancient shoots
In the Archipelago, ten old outbreaks continue to be monitored, although some of them have increased the number of associated cases compared to last week.
Finally, the department of the regional Executive pointed out that the only social health outbreak that has occurred in the last week has been reported in the Santo Domingo Social Health Center, in Tenerife, and it also has family ramifications, which has resulted in 12 new cases positive.
However, in the Canary Islands, a dozen old outbreaks continue to be monitored and some of them have increased the number of associated patients. In this sense, one of social origin in Lanzarote stands out, which is extrapolated to the family sphere, and which already has 36 people affected; another notified at the Bonanza Residence in Tenerife, with 24 cases; an educational one, with 12 infected people in Fuerteventura; and a labor one, with ten clinical pictures, produced in a company in the construction sector in Tenerife.
Prevention in the classrooms
The Departments of Health and Education, Universities, Culture and Sports of the Government of the Canary Islands organize the second edition of the course on preventive measures against Covid-19 in the school environment. The contents of this training have been created and updated by professionals from the Health Promotion Service of the General Directorate of Public Health of the Canary Islands Health Service, based on the available scientific evidence. This training activity has been structured in several modules that address prevention measures in different settings, case management, information for families, specific recommendations for educational centers, as well as scientific information in this regard. For the new edition, a module has been incorporated by the Vice-Ministry of Education with specific data collection contents and precise instructions on the statistical procedure for weekly counting of cases in educational centers. The training also has a forum for questions. | LP / DLP