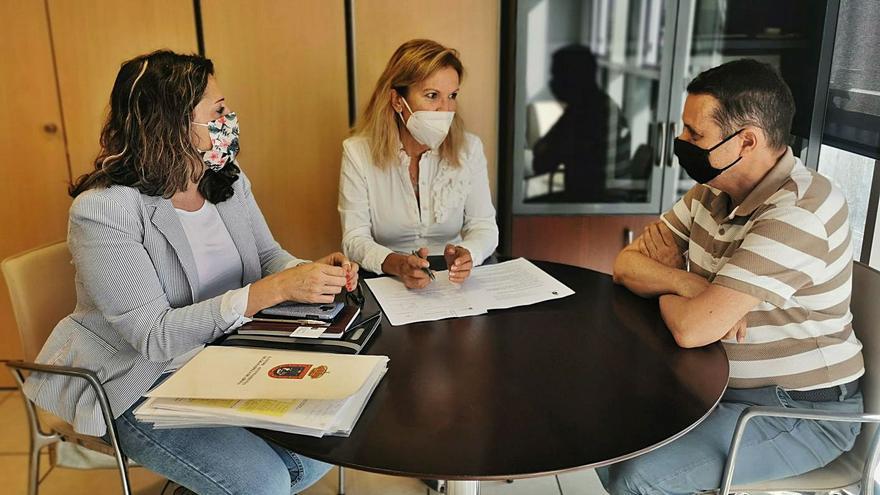 Yanira González explains that during the working meeting he reiterated the demands in education at the municipal level. It had an impact on the increase in the number of places in the centers located in the coastal area and in the town of San Isidro. In this sense, he underlines that "Granadilla de Abona is one of the municipalities with the highest population growth in the entire Canary Islands", which motivates that "schools have become too small" and that "overcrowding in the classrooms of many the Infant and Primary Education Centers (CEIP), as well as the local Secondary Education Institute (IES) ".
The also Councilor for Employment, Local Development, Economic Promotion, Primary Sector and Commerce reports that the City Council and the Government of the Canary Islands are working together to try to advance in the application of solutions to these demands. Along these lines, remember that «by the City Council Municipal land has already been assigned, both on the coast and in the midlands, for the construction of new educational infrastructures, so that real coverage can be given to current demand ». González González also highlights the close contact between the local Administration and the management teams of the educational centers, as well as with the parents' associations of the students. The result of this, he pointed out, is the support that the City Council of Granada provides in tasks that are of direct competence of the Ministry of Education, as is the case of the authorized control bodies (OCAS) and the inspections of electrical installations, points out the councilor. .
It should be remembered that at the beginning of last September, the Governing Council agreed to continue the file that enables the contracting of expansion works in the Secondary Education Institutes (IES) Magallanes and Los Cardones, both located in the territory of San Isidro. This procedure allowed to continue with the administrative procedure to carry out these actions, which represent a total investment of 1.1 million euros. With this expense, four classrooms will be created in the first of these educational centers and another three will be expanded in the second, in this case destined to teach subjects corresponding to the teaching of Vocational Training (FP).
The 2018-2025 Educational Infrastructures Plan, prepared during the previous mandate, includes the construction of 20 new schools and institutes in the south of Tenerife, for an amount of 101 million of the 154 contemplated for the whole Island. Among the 11 centers of Infant and Primary Education that are part of this package of works, Granadilla de Abona appears with new schools in Charco del Pino and El Médano; The six institutes include El Médano and San Isidro and the Professional Training Institute; in addition to the expansions of the Los Abrigos schools and the El Médano and Magallanes institutes.