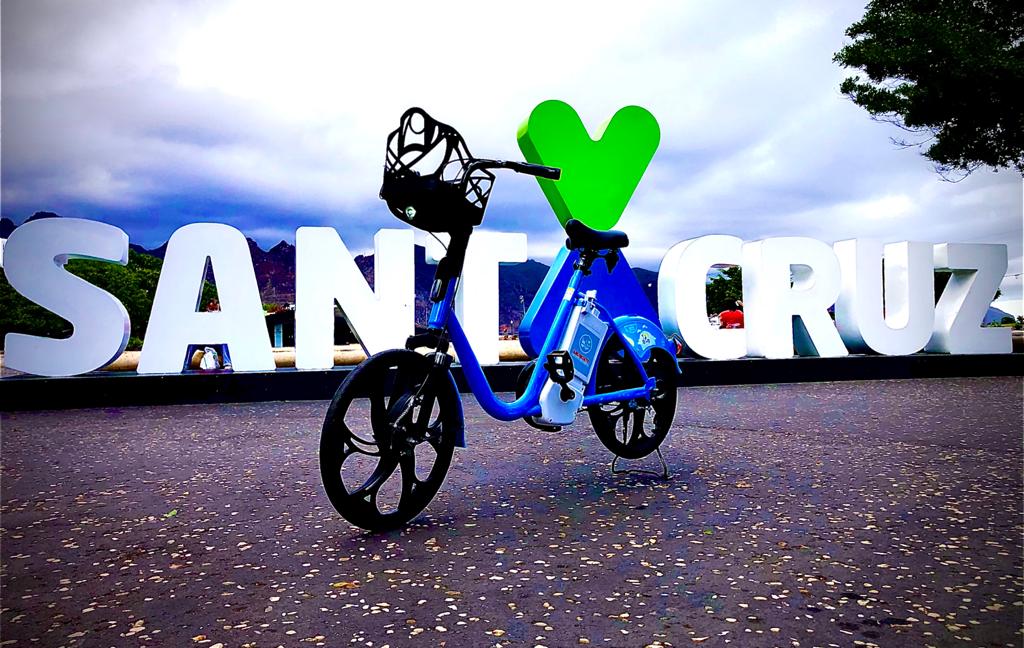 On November 1, the company Ecoblu Tenerife will stop providing the rental electric bicycle service that arrived in the capital a year ago. In a message that they have sent to their community of users, they explain that from that day on they will temporarily stop offering the shared pedal-assisted bicycle service. They explain that "this initiative was born with an economic, social, and environmental vision. We believe that it is necessary to work on a mobility solution that is friendly to people, the city and the environment ". And it is that, for this company that was born with a fleet of more than 60 bicycles and some thirty parking points distributed throughout the city, the lack of bike lanes that facilitate the use of these vehicles has made it impossible for the company to continue .
"The pedestrian, the bicycle and intermodality should be the basis of mobility in the city. In this sense, we hope and wish that the Santa Cruz City Council implements a network of bike lanes in the city as planned and contemplated in the city's Strategic Plan from 2014 to 2020 ", concludes the message sent to users.
Just yesterday, the Councilor for Mobility, Evelyn Alonso, in an appearance requested by United We Can, announced that an external company has been commissioned to adapt the Mobility Ordinance, whose annulment they have appealed through an appeal, to regulate the use of scooters and electric bicycles in the city. Also that it is committed to the implementation of a network of cycle lanes relying on European funds, and defended the objective of reducing CO2 by 40% in 2030.