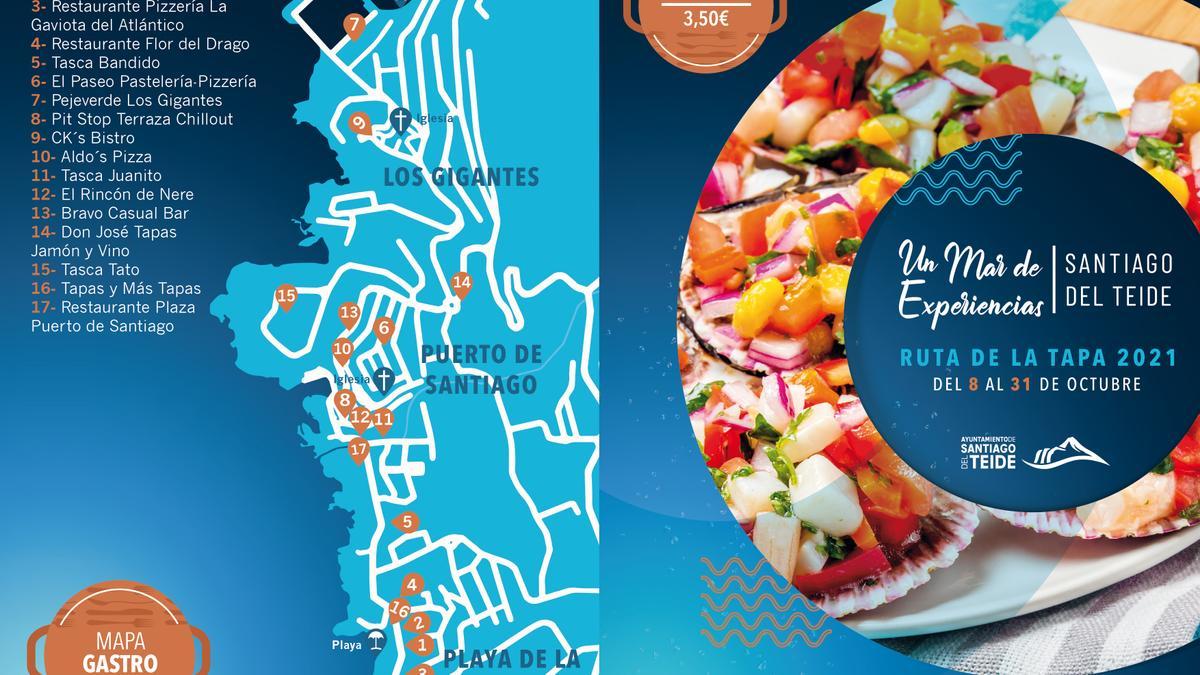 The Santiago del Teide City Council has organized a new edition of the "Ruta de la Tapa", integrated into the wide program of the macro-event of revitalization "Un Mar de Experiencias 2021" and which will run from tomorrow, October 8 until on the 31st of that month, with a total of 17 participating establishments located in the coastal area of ​​the municipality.
Thus, through this initiative, the aforementioned catering establishments will offer all kinds of tapas with seafood as protagonists and for the price of 3.50 euros, with which attendees will be able to savor the best of our seafood cuisine and local.
The participating establishments are: Peppi Vintage Room, Palillos de Oro, La Gaviota del Atlántico Pizzeria Restaurant, Flor del Drago Restaurant, Tasca Bandido, El Paseo Pastelería-Pizzeria, Pejeverde Los Gigantes, Chillout Terrace Pit Stop, CK´s Bistro, Aldo´ s Pizza, Tasca Juanito, El Rincón de Nere, Bravo Casual Bar, Don José Tapas Ham and Wine, Tasca Tato, Tapas and more Tapas and, finally, Plaza Puerto de Santiago Restaurant.
In addition to this, as in the previous edition, the aforementioned initiative will have a taxi service for those who make the route, highlighting that they themselves will be able to access the aforementioned transport service -free of charge- on Thursdays to Saturday, from 7:00 p.m. at 23: 00H.
Finally, it should be mentioned that the taxi service will allow you to visit different participating establishments during the same day, not being able to use it to go to a single establishment. For this, the event will have a control based on the sealing of the establishments and the day of the visit; highlighting that taxis will be enabled at the stops and, in the case of nuclei that are not in the vicinity of the establishment, will approach it as close as possible.