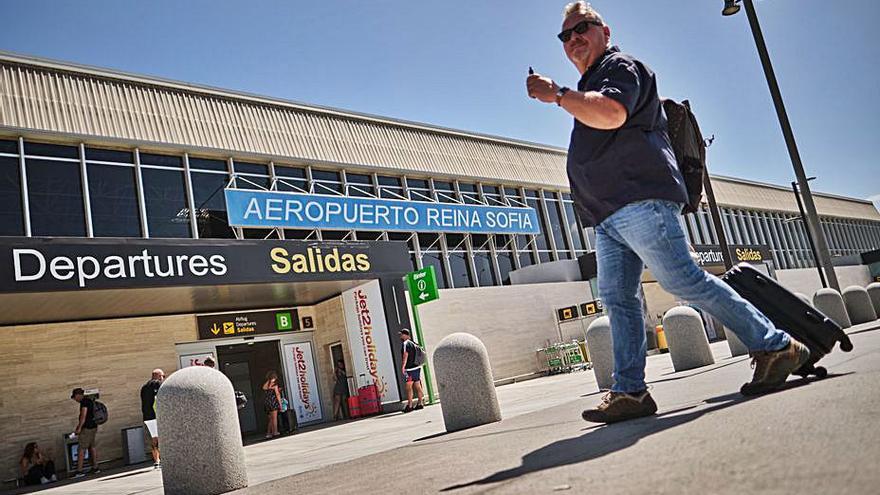 Ucelay crosses out of "Unacceptable" that Spain's seventh airport in passenger volume does not receive the appropriate investment to offer a quality tourist destination. "We are talking about a destination that is in the top 3 in Spain and in the top 10 in Europe," he highlights before criticizing that the Ministry of Transport "leaves in the air and continues without specifying a key tourist infrastructure for the operation Tenerife and for the future of its tourism development ».
Ucelay alludes to the fact that in the document made public after the Council of Ministers «it is not specified what technical works are going to be financed in the next four years in Tenerife South and there is talk of addressing a future expansion of the airport from 2027, in instead of a new terminal, which is what the citizens of Tenerife are asking for ».
The president of the CEST establishes that «The Tenerife airport is the main gateway for tourists, on which our greatest source of wealth and employment depends, and it is incomprehensible that its remodeling is delayed for four more years ". The Board of Directors of the Círculo criticizes the decision of the central government to turn a deaf ear to the demands made by the employers and administrations of Tenerife.
Ucelay recalled that the CEST raised the need to increase the budget for the drafting of the new terminal project to 12 million, in addition to allocating 33% of the total cost of its construction to the aerodrome, the equivalent of about 110 million euros, in order to carry out the contraction to undertake the first phase of the works, says the president of the Southern employers' association.
The PP points to Pedro Martín
Manuel Fernández, insular councilor of the PP, attributes to "the lack of leadership of Pedro Martín", president of the Cabildo, this decision of the central government. He adds this to the abandonment of the Fonsalía port project "due to political neglect" and the expiration of the environmental impact study for the Los Tarajales and Martiánez beaches. "All this has happened in just two years of Martín's mandate at the head of the Cabildo", which "is a clear and evident example of the lack of leadership of the president."