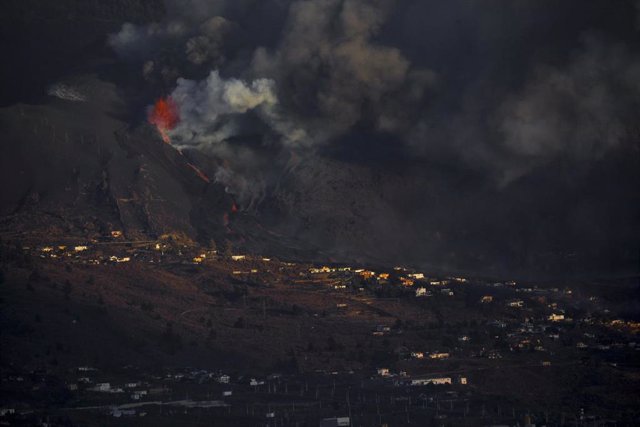 The lava flow from the Cumbre Vieja volcano heads towards the sea, on September 29, 2021, in La Palma, Canary Islands (Spain). The lava that has reached the sea on the island of La Palma has already created a "low island" more than half a kilometer wide, – Kike Rincón – Europa Press
SANTA CRUZ DE TENERIFE, Oct 1 (EUROPA PRESS) –
Scientists deployed on the island of La Palma are already monitoring the appearance of a new stream that originated last night in the area of ​​the secondary cone and is currently running towards the sea, parallel to the main stream.
The director of the Volcanic Surveillance Area of ​​the Volcanological Institute of the Canary Islands (Involcan), Luca D'Auria, has indicated in statements to Radio Canaria, collected by Europa Press, that although it does not seem like a very large wash, it is affecting areas that they had not been affected by lava before.
Scientists hope that it is not a very long cast and that it does not have a very long life. Luca D'Auria indicated that this evolution of the lava field is normal and has a behavior that depends a lot on temperature, so that if one side of the stream cools down, it can slow down, have an overlap of streams, break gaps and the laundry can come out the other side.
D'Auria added that it is a continuous evolution that cannot be foreseen in the short or medium term. The only thing that can be done is to monitor the situation and make forecasts when there are new changes like this one, but until the area is flown, it will not be known what the extension, the speed and the dynamics of this new wash are.