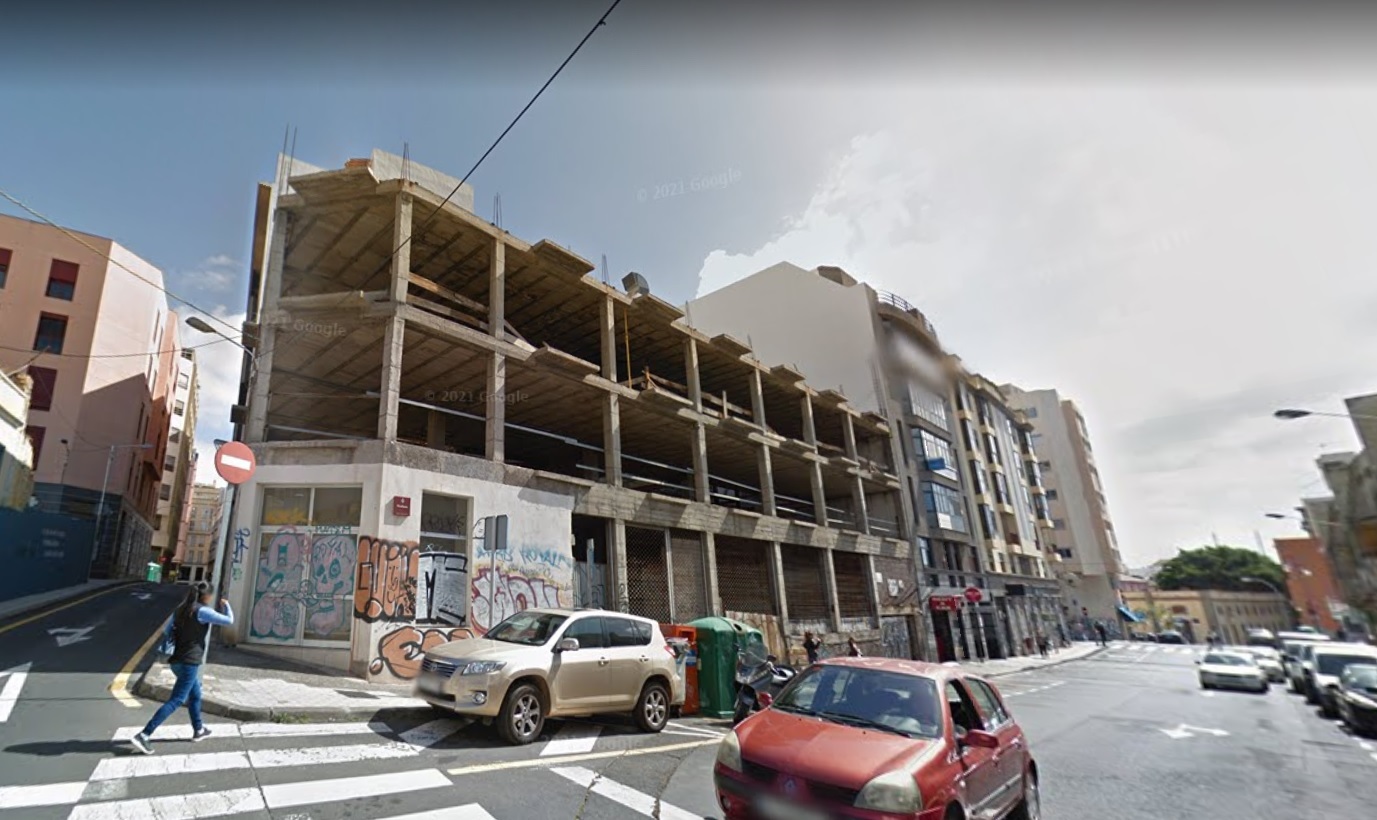 At the beginning of Miraflores Street, at its junction with the Serrador Bridge, a half-finished building rises that has been in this situation for years. Like many developments, this one was abandoned after the economic crisis of 2007. The initial objective of the construction was that of a hotel, the same one that has just been reactivated, as confirmed by the Councilor for Urbanism, Carlos Tarife. "After the opening of a disciplinary file for the abandonment of the property, the owners have contacted the Management to communicate their intention to resume the construction project of a hotel." As detailed by the mayor, "the disciplinary file continues, but not the expropriation." And it is that a few months ago, Tarife announced the intention of the City Council to carry out expropriations of those half-finished buildings that are scattered throughout Santa Cruz. This Miraflores property was the first to which a file was opened, a decision that has borne fruit.
As pointed out from the Management, it seems that the promoters are going to proceed to demolish the current building to start a new project that will give shape to this new hotel in the city. For the moment, therefore, the only thing that is paralyzed is the expropriation, while the rest of the development of the initiative has no date.
This is precisely one of the objectives that the plan for expropriations of half-finished buildings had Urbanism, that of the promoters of these buildings to become aware of the need to comply with the urban regulations, and to resume the constructions, either to finish them or demolish them. Otherwise, they would become the property of the capital city council.
Soil law
The possibility of expropriating buildings is included in the Land Law, and can be applied once the associated urban discipline file is terminated. If an expropriation of any of the buildings that the Management has located in a state of abandonment is carried out, the Consistory could finish them for municipal use or allocate them to social housing.
As Tarife explained at the time, there are several buildings capable of applying this proposal to them, and in which the Department of Urban Discipline is already working as the expiration of the license is almost ready, a procedure that would allow the initiation of a reinstatement file and the application of a possible sanction.
The Añaza hotel, a building on José Arado y Canal street, one in San Clemente on the corner of Jesús de Nazareno and one more on Mandragora street on the corner of La Gallega, in addition to the one in Miraflores, are some of the buildings in which Urban Planning has set your interest.
Despite the option of expropriating, the truth is that, as admitted by the mayor of the PP, "the idea that the Management has with this is pedagogical, to make the owners, banks, legal subjects or other owners of these properties see that they must comply with urban issues ".