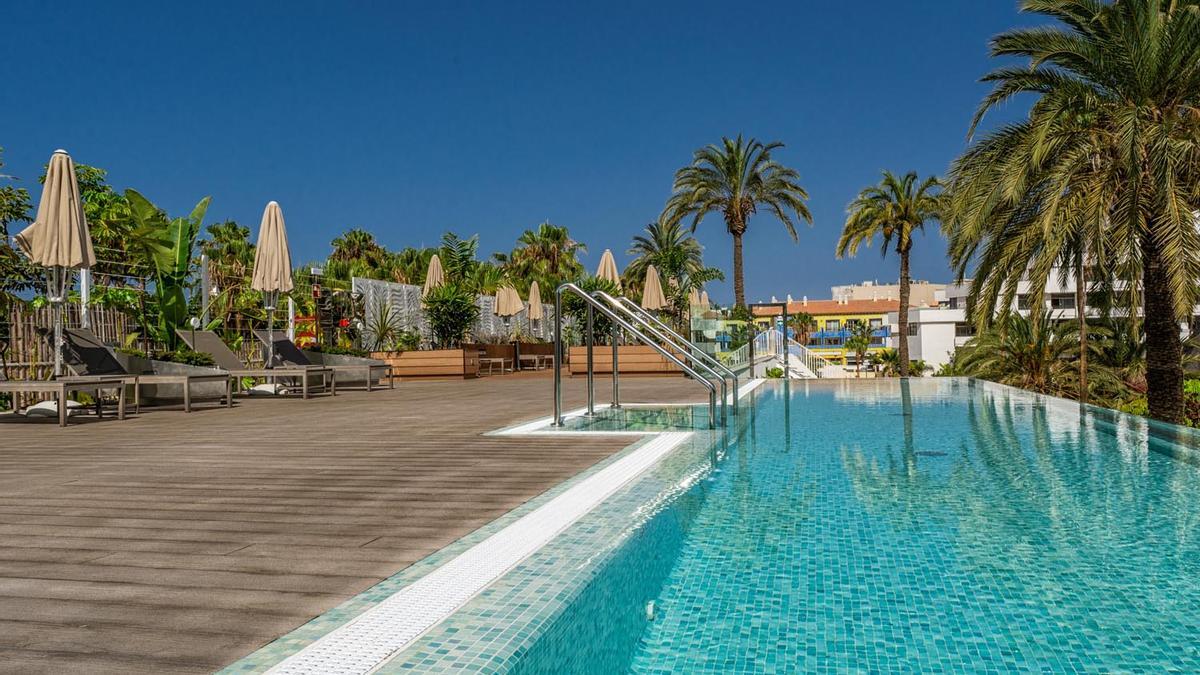 These days the Hotel Vulcano reopens, an authentic oasis in Playa de Las Américas. The hotel returns from the quiet experience, from the spacious rooms with terrace and from the combination of vacations and a healthy lifestyle, thanks to a wide gastronomic offer advised by nutritionists, a complete gym and activities such as yoga, meditation and Pilates for all customers.
This 4-star refuge allows the guest to connect with oneself, with proposals designed to make vacations become a state of true pleasure. Its 371 rooms -12 of them adapted- are spread over 7 floors in which vegetation is almost the main element, and which guide the client through 5 swimming pools, 2 spas -interior and exterior-, gym and even miniature golf, to turn the stay into a moment of rest that is not monotonous.
Your Roof Up! Vulcano, located on the 8th floor of the hotel and accessible only for adults, continues to be one of its must-sees, with panoramic views of the Atlantic and Playa de Las Américas, Jacuzzi, cube-shaped pool and a wide selection of drinks and snacks throughout the day for only a limited group of clients.
New spaces
Completely renovated in 2017, these closing months have served Spring Hotels to create two new areas: the Balance Terrace It is an exclusive space that intensifies the feeling of serenity and privacy with a brand new swimming pool, solarium and the Ice Bar; and a new outdoor spa in which to enjoy the friendly climate of the south of Tenerife throughout the year.