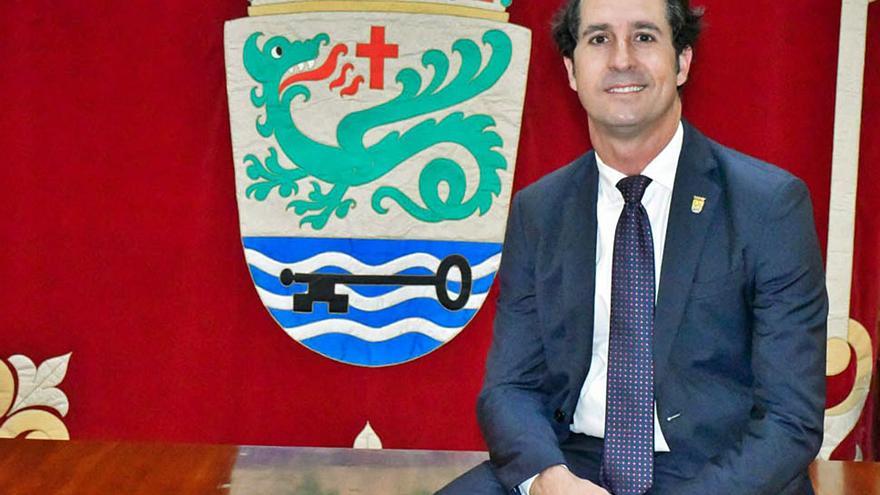 The popular points out that some months ago they already warned that the PSOE «was looking for a justification so that the long-awaited project of this cultural infrastructure would not be developed ». An augury that they based, as they maintain, "on the statements made by the mayor in the media that already anticipated the unfeasibility of this project due to possible conditions that could occur in the hermitage of San Francisco."
Lack of investment
For the president of the Popular Party of Puerto de la Cruz and councilor in the Consistory, Ángel Montañés, this is «simply a strategy of the government of Marco González to give coverage to the clear intention of the president of the Cabildo of Tenerife not to invest a single euro in this municipality.
For the popular leader, «the socialists had already made it clear that this was another pharaonic project for the municipality, promoted by the governments of the Cabildo de Tenerife and the municipality in the last mandate, and that it was not part of the road map of the formation of the left ».
The PP dismisses as "malicious" the statement made from the Portuense City Council, "Since if they really wanted to carry out the work they would not have issued a press release in which they advance a problem that does not exist, giving arguments to the island council to abort the project."
From the Popular Party they insist that the mayor, Marco González, "is the worst enemy of the city and the front man of the Cabildo and Government of the Canary Islands for not investing in Puerto de La Cruz." Montañés wonders "why in any part of the world significant works can be carried out next to buildings of historical interest, less in our city, due to the criteria of the mayor."
The popular issue a warning to the Government of the PSOE and the Portuense Citizen Assembly (ASP): «We are not going to allow the socialist Marco González to put an end to the illusions of the people of Porto and try to replace them with parties and recreational events that are nothing more than waste. of money".
Risk of damage to a BIC
The spokesman for the Portuense Government, David Hernández, has recently acknowledged that the geotechnical study of the plot warns that future excavations that have to be done on the site before starting the construction of the new San Francisco Park would jeopardize the stability of the church of San Francisco, which is Asset of Cultural Interest (BIC).
This recent report indicates that the vibrations of the machinery to dismantle the land could force to paralyze or suspend the works, due to the risk of damage to the aforementioned temple, with the consequent economic damage for the promoters of the works, which are the Cabildo de Tenerife and the Portuense City Council.