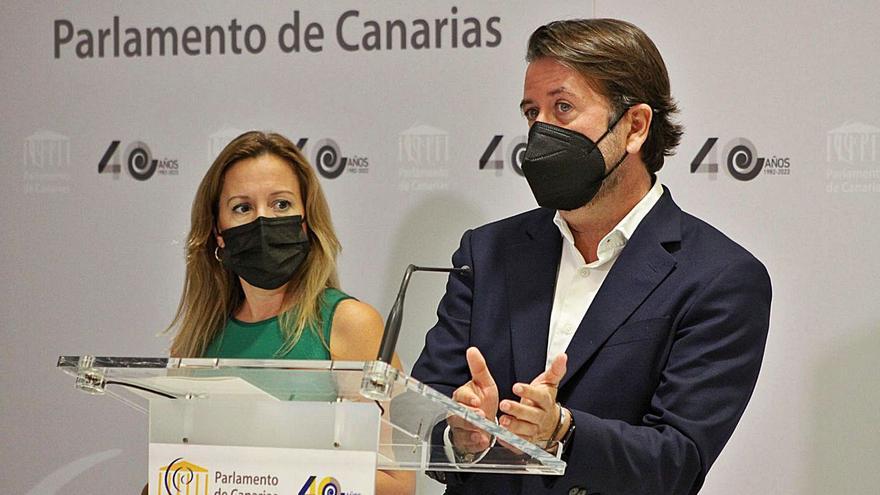 "The new terminal is essential for the Island" and its non-inclusion in the aforementioned document "would seriously damage and abandon a strategic infrastructure, which is not in the conditions required today and which cannot respond to the demands of the passengers who use it on a daily basis ». Dávila reproaches the island and regional governments for not acting until the plenary meeting of the Cabildo last Monday, at the request of the Coalition.
Carlos Alonso, spokesman for the nationalists in that plenary session, stresses that the new terminal is not just an infrastructure, but "a sign of certainty regarding the destination of Tenerife and the Canary Islands and about the future of the Island." However, the regional government "remains silent" in the face of the almost unanimous agreement of the Cabildo demanding the inclusion of this work in the Airport Regulation Document, which will be approved by the Council of Ministers at its meeting next Tuesday. Along these lines, Alonso maintains that it is the Government headed by Pedro Sánchez that the Executive of Ángel Víctor Torres must "convince", since AENA "has already done its job", following the line of "not listening to or understanding Tenerife."
The one who was General Director of Transport of the Government of the Canary Islands for 12 years ensures that, «Historically, we have had to wrest investments on the island from AENA». "Thanks to intense struggles since the time of Adán Martín, the new Los Rodeos terminal was achieved or the increase in air operation hours", but always with intense effort and commitment, adds the former island president.
Rosa Davila reiterates that the Executive has powers in planning and programming within the Canary Islands Airport Coordination Committee, as well as the Tenerife South Coordination Commission, "and it is time to work jointly and institutionally and politically so that this infrastructure is a reality as soon as possible ».
The deputy explains that the new Tenerife South terminal "does not occupy any more land" since it is about rebuilding the current one, which it "expands and dignifies." Dávila and Alonso recall that the Granadilla airport is the only one in the network in which no investment has been made to do so.