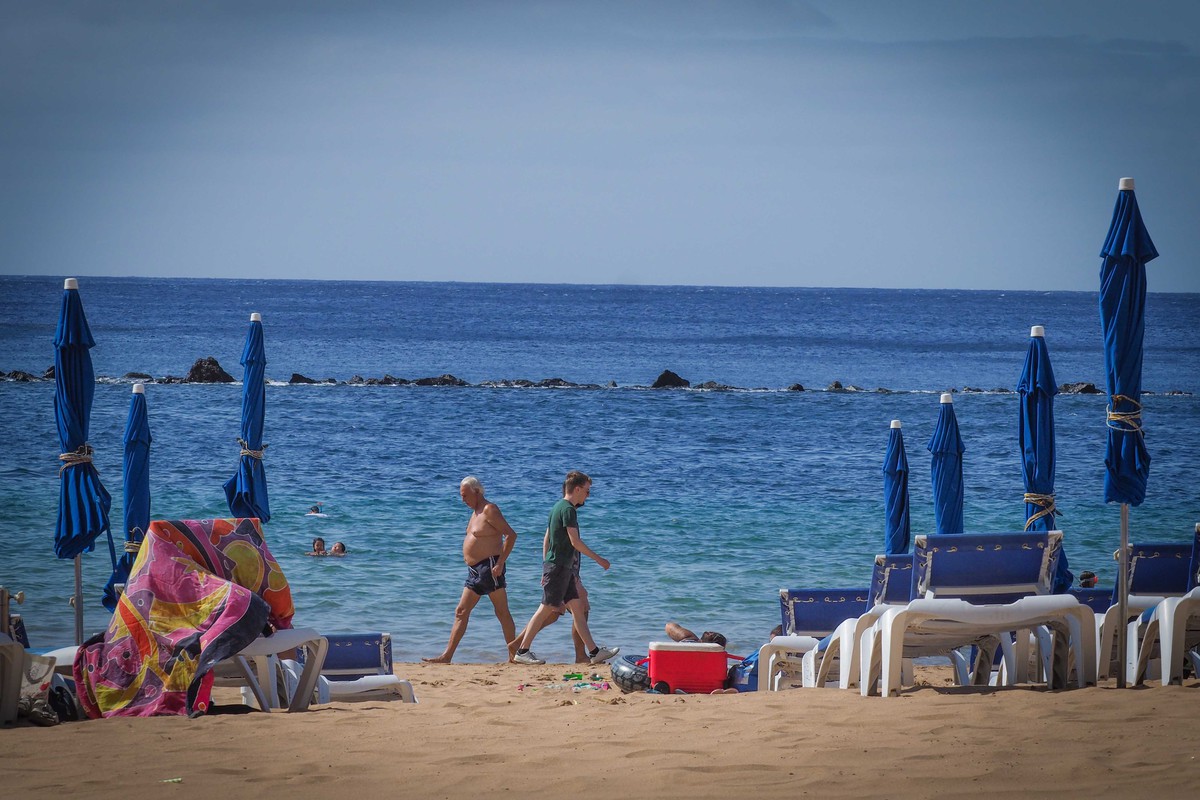 A Las Teresitas beach with a promenade, lighting, sanitation and parking currently depends on the new General Planning Plan, to which the Las Teresitas Special Plan refers, which included the planning of the beach and which was initially approved. This means a wait of more than three years, the estimated time it will take for the new planning to be approved. In order to shorten this period, the Santa Cruz City Council has approached the Cabildo to assess the possibility that the management of Las Teresitas is done through an Island Interest Project, an option that is included in the Land Law . From the Cabildo, as confirmed by the Santa Cruz Town Planning Councilor, Carlos Tarife, to DIARIO DE AVISOS, they are willing to study it through the creation of a technical table. "Given that any action on the beach is subject to the approval of the General Plan, I think we could go faster if the Cabildo drafted a Project of Island Interest in that area. At the moment they have told us that there is no problem in creating a technical table in which to study the proposal ".
Before, this Friday, Tarife will take a motion to the plenary session in which he asks for support to start this path. "Last week I spoke with the Historical Heritage and Territorial Planning of the Cabildo, and despite the predisposition for us to speak, I told them that I wanted to have a clear position from the Plenary to serve as support."
According to the mayor of Urbanism "if the Cabildo, in that technical table sees the operation, it could start from here at the beginning of next year, a Project of Island Interest, which, although it also has an environmental part and a series of reports, always it will be faster than the General Plan ". To this is added that "in this type of project we not only talk about the drafting, but also the urbanization, with which, basically, as soon as we have it approved, the project could be drafted."
Asked if the foundations of this future Island Interest Project would be the Special Plan of Las Teresitas, initially drafted and approved, Tarife admitted that he is willing to negotiate whatever is necessary. "At least I am at a point where what I want is to intervene on the beach, to do the walk, the sanitation, the lighting, the parking …".
As an example of a hypothetical negotiation, he pointed out one of the aspects that aroused the most controversy, that of the inclusion of a hotel plot in the Special Plan. "Although the Cabildo reported in favor of the Plan drawing that hotel plot, if you have to talk about that, you talk." And it is that "it is necessary to take into account the income provided by that plot that supported the economic and financial plan of the Special Plan. With the Island Interest Project you can play with other variables ".