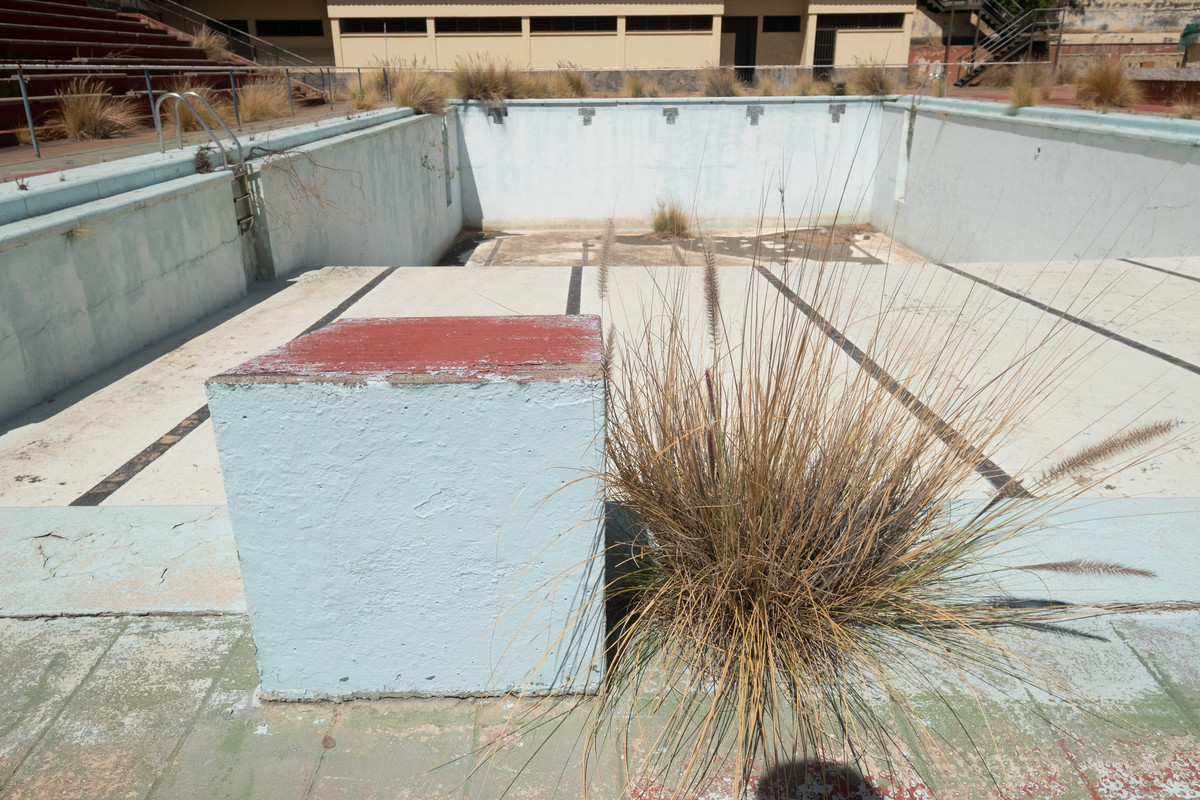 EFE / NOTICE DIARY
The PSOE of Santa Cruz de Tenerife will demand in plenary session this Friday the rehabilitation of the CEIP Las Delicias pool, which for 15 years has been "in a sad situation of abandonment" due to the "laziness" of the City Council, they denounce. A motion that arrives after the publication by DIARIO DE AVISOS of a report on the state of ruin in which that pool, birthplace of great swimmers like triple Paralympic medalist Michelle Alonso, is currently.
The Socialist group considers it "regrettable" that the reason given by the mayor and his government team to rule out the rehabilitation of the pool is the "high maintenance cost", since it is estimated that the expenses would hardly rise to about 3,300 euros per month (40,000 euros per year).
An amount, the socialists say in a statement, "more than reasonable and acceptable", and which is less than what the Sports area has spent, "only in 2021", in advertising, propaganda and social media contracts.
Socialist training insists that the practice of physical and sporting activity has "clear benefits" for the whole of society, "and is especially suitable for the younger population," adds councilor Elena Mateo.
For this reason, the PSOE understands that the existence of adequate facilities for all types of sports should be one of the "priorities" of the policies of any public administration.
In this sense, the mayor recalls that quality sports facilities often have an impact on the proliferation of elite athletes "who magnify the name of their city", as is the case of Michelle alonso, who began training in this pool "today abandoned".
The swimming pool of the Las Delicias School of Infant and Primary Education has been closed since 2006 due to lack of maintenance, a circumstance that has also caused a "great general deterioration" after 15 years closed without the City Council taking charge of its reform, he regrets Matthew.
The councilor also indicates that the center itself commissioned the drafting of a project for the rehabilitation of the pool, which places the cost of the works at about 162,000 euros.
For the PSOE it is a "priority" not only that the City Council carry out the rehabilitation, but that, once it has been rehabilitated, it is made available to the students of the school, clubs and users of the municipality.