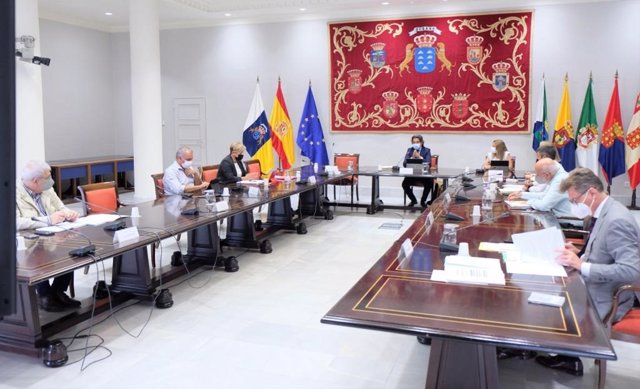 Meeting of the Board of Speakers of Parliament – PARLIAMENT OF THE CANARY ISLANDS
SANTA CRUZ DE TENERIFE, 20 Sep. (EUROPA PRESS) –
The Bureau of the Parliament of the Canary Islands and the Board of Spokespersons unanimously agreed this Monday to limit the activity scheduled for this Tuesday in the Chamber to the extraordinary plenary session on the report to be submitted in relation to the REF, in such a way that the ordinary session scheduled from 11.30 am is postponed.
This decision is adopted given the extraordinary circumstances that the island of La Palma is experiencing as a result of the volcanological crisis, taking into account the material damage, evacuations and the intensity that the phenomenon has maintained since this Sunday.
In the extraordinary session of this Tuesday, the deputies who are in La Palma, as well as the representatives of the Government of the Canary Islands who remain on the island following the volcanological crisis first-hand, may delegate their vote.
The Board of Spokespersons will hold a new meeting this Tuesday to determine if the agenda of the plenary session that is postponed is integrated into the next ordinary session, scheduled for September 28 and 29, or will be addressed on another date.
The Board and Board of Spokespersons, representing the entire Parliament of the Canary Islands, convey through a statement their support to the people who are being affected by the La Palma eruption, especially those who have been evacuated from their homes and especially those who have lost their homes.