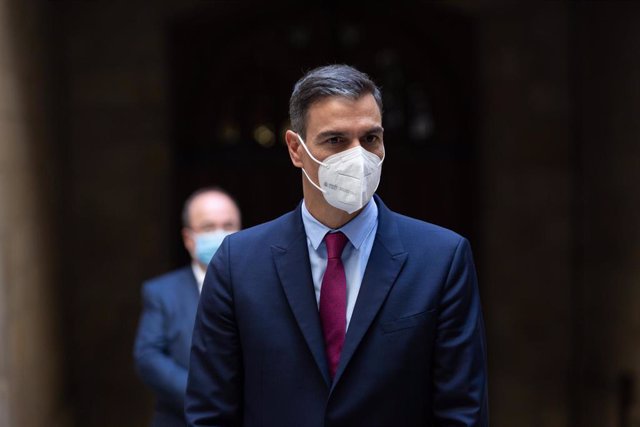 The President of the Government, Pedro Sánchez, upon his departure from the meeting with the President of the Generalitat at the Palau de la Generalitat and before the second meeting of the dialogue table between the central Government and the Catalan Government takes place, at 15 d – David Zorrakino – Europa Press
SANTA CRUZ DE TENERIFE, Sep 19 (EUROPA PRESS) –
The President of the Government, Pedro Sánchez, is already on the island of La Palma to join the meeting of the Steering Committee of the Emergency Plan for Volcanic Risk of the Canary Islands (Pevolca).
At the meeting, the President of the Government will be able to learn first-hand the evolution of the volcanic eruption that began this afternoon in the Cabeza de Vaca area, in the municipality of El Paso.
Pedro Sánchez arrives on the island of La Palma after postponing his trip to New York, which was scheduled for this Sunday to speak at the 76th session of the United Nations General Assembly and to place Spain in the focus of possible investments, with the Recovery, Transformation and Resilience Plan as a claim, as he did in his economic tour of the month of July in the United States.