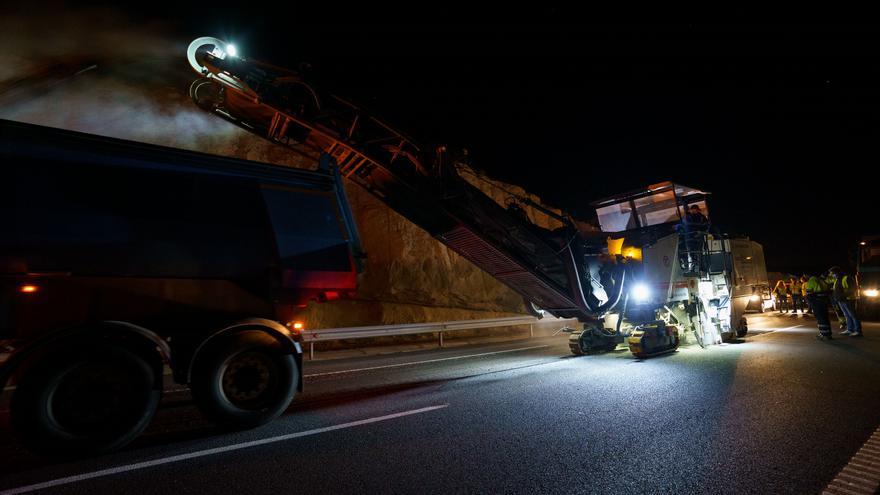 In a statement, the area's insular councilor, Enrique Arriaga, said that "despite the fact that the final layer of tread is still missing in these 15 kilometers, the improvement in road safety and driving comfort for road users is evident".
For its part, Next week's work will begin this Sunday, September 12, and will last until Thursday, September 16, always at night to minimize inconvenience to drivers.
During these days, the diversion of vehicles that circulate south will be enabled through the different links of the affected sections. In both cases, the circulation alternatives will be appropriately marked.
During that period, between 10 p.m. and 6 a.m., there will be only one lane for each direction. These detours cover a larger section, before and after the work.
On Sunday, September 12, the improvement works will be carried out in the fast lane and on the inner shoulder between kilometer points 56.6 and 57.4. The following day, Monday, September 13, they will continue the tasks until 58.3, while on Tuesday, September 14, they will do so up to kilometer 59.3.
On Sunday, Monday and Tuesday nights, vehicles coming from San Isidro, El Médano or Los Cardones that wish to go south must go towards Santa Cruz until junction 52 of the Granadilla industrial estate and there make a U-turn.
What's more, On Tuesday night, those who come from Tenerife Sur airport must also make this U-turn. As of Tuesday, those who wish to access the airport must continue to the Los Abrigos junction (62) to change direction and return until accessing the airport grounds.
On Wednesday, September 15, work will begin up to kilometer 60.2. On this occasion, vehicles that wish to travel south from the airport will have to leave in the direction of Santa Cruz.
Here, this time they will do it until junction 57 of San Isidro, Granadilla and El Médano, where they can make a U-turn and join in a southerly direction. The rehabilitation will continue the next day, Thursday, September 16, until kilometer 60.9.
The TF-1 resurfacing work, carried out by SACYR, will last 14 months, approximately, and will comprise about 40 kilometers of the road between Adeje and Arico.