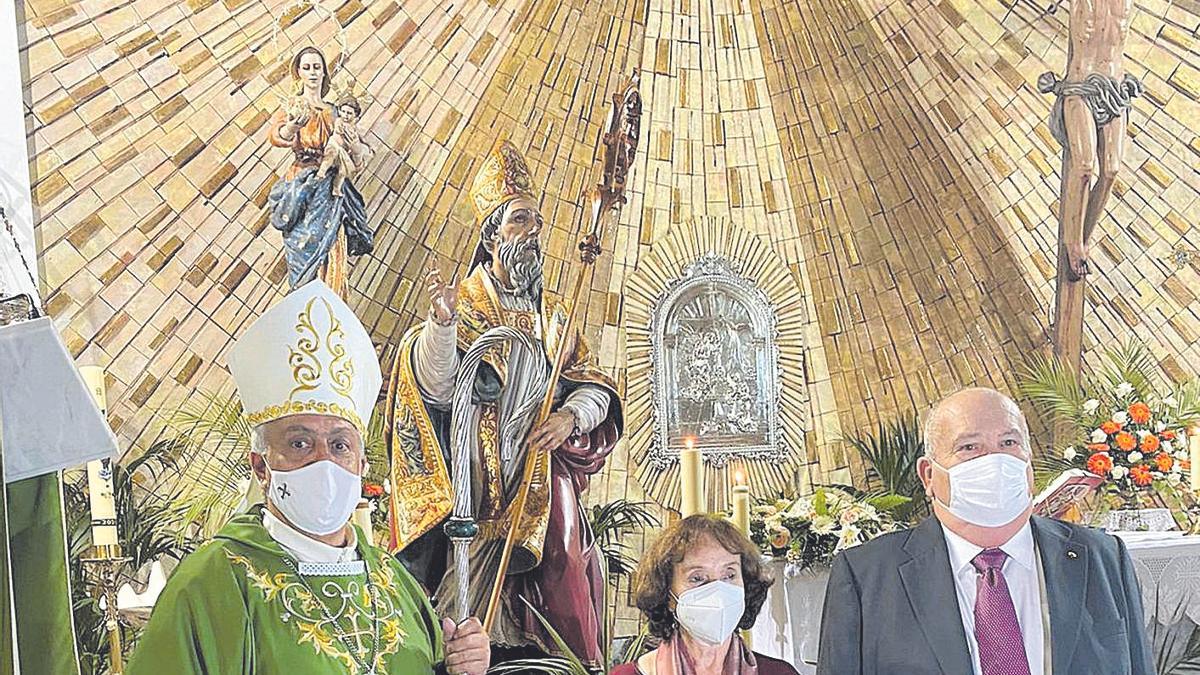 The image of San Ambrosio that last Saturday was blessed by the bishop of the Nivariense Diocese, Bernardo Álvarez Afonso, will be the parish of Our Lady Peace, in the city of Cross port, until the completion of the construction of the church dedicated to the saint in the southern municipality of Adeje. Álvarez was accompanied in the religious celebration by the parish priests of La Paz and San Francisco, in Santa Cruz de Tenerife, and the Palmero priest Don Domingo.
The religious ceremony was attended by the president of the Canary Islands Parliament, Gustavo Matos placeholder image; the mayor of the town of Adeje, Jose Miguel Rodriguez Fraga; the former mayors of La Orotava and La Laguna Isaac valencia and Elfidio Alonso; the former rector and former rector of the University of La Laguna (ULL) Marisa Tejedor and Jose Carlos Alberto; councilors of the Portuense City Council; representatives of the Civil Guard, and the businessman Ambrosio Jimenez and his wife Elena Naranjo placeholder image, among other assistants.
The image of San Ambrosio, donated to the church by the promoter and businessman Ambrosio Jiménez, is the work of the sculptor and imager Lourdes Hernández Peña, an edge settled in the Sevillian neighborhood of Triana.