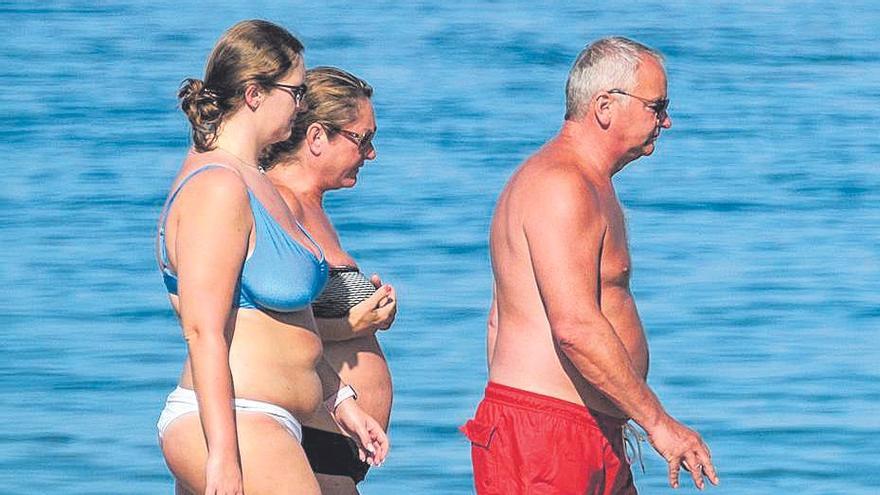 Tenerife will host the FVW Workshop from December 1 to 5, the most important meeting of the industry tour from Germany. Organized by the specialized media FVW Medien, the event will host a representation of the 40 most prominent German tour operators, airlines and travel agents in the country.
This was assured yesterday by Pedro Martín, president of the Cabildo of Tenerife, who stressed that the tourist event "will allow the destination and the companies in the sector, as well as the local and island public representatives, to attend the different scheduled presentations and maintain work meetings with professionals attendees with the aim of continuing to enhance our interest in increasing the share of German tourism, as we have proposed.
The German market is one of the ones that has recovered the most with the restart of tourist activity
The CEO of Tenerife Tourism, David Pérez, explained that the celebration of this event began to be managed in the 2019 edition of London World Travel Market, and in successive fairs such as Fitur, the Madrid tourist fair, where the island's representation held meetings with the group's director of International Markets FVW, Sönke Graumann.
New strategies
The FVW Workshop holds only three editions each year. "It is a meeting in which new strategies and visions are shared about how to position the destination in the most effective way in the German market, the third most important for the island, which received 565,000 tourists of that nationality during 2019, the year prior to the pandemic, "said David Pérez.
A decisive market
The German market has stood out since the restart of tourist activity, becoming during the summer the second issuing client, only behind the national one, for Tenerife. The island president highlights that "we currently have a forecast of connectivity with Germany for this winter 4.5% higher than that of the same period of 2019-2020", all this taking into account that two years ago, before the pandemic, they obtained "record" tourist figures in the history of the Island, exceeding six million visitors.
During the days in which the event lasts, some of the main attractions of Tenerife will also be shown to the attendees through the different activities that will be organized, from excursions to the historic center of La Laguna or to the Teide National Park, both Heritage of Humanity by Unesco, to the activity of whale watching, a visit to Loro Parque or the possibility of tasting the local gastronomy, among others.
FVW Medien, organizer of the meeting on the island, is the most important professional magazine of the tourism industry in Germany, with a circulation of around 30,000 copies, in which the Tenerife meeting will have wide coverage.