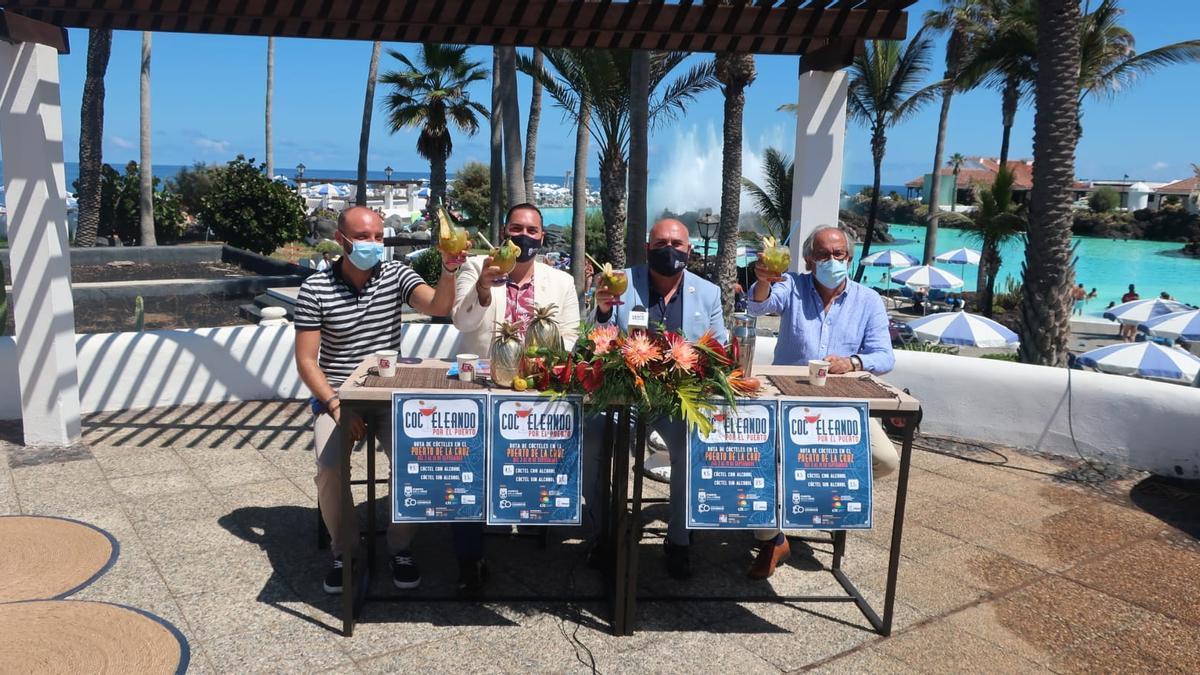 The Trade area of ​​the Town Hall of Puerto de la Cruz starts up between September 2 and 19 Cocktail by the Port, a new promotional and economic development initiative promoted in collaboration with merchants associations to "enhance the city's catering offer".
This Thursday, September 2, 2021, this new proposal begins that will continue until September 19 and groups until now 25 establishments, bars and restaurants in the city, which will offer tastings of all kinds of cocktails, with and without alcohol, made by professionals who work in this sector so important to the city. "We invite everyone to try them, always with responsibility with two weeks ahead for it, and thus enjoy the walk and the charm of our streets and our entire restaurant sector", he stressed the mayor of Porto, Marco González (PSOE).
The councilor responsible for the area, the socialist Roberto Medina, wanted to thank the collaboration of all the commercial entities that represent the sector and that have participated very directly in the design and development of 'Cocteleando por el Puerto'. In his opinion, "this is one of the fruits of the collaborative work and of the proposals that are being worked on in the Sectorial Council of Commerce to promote and underline the excellence of our restoration. In addition, prizes will be distributed to the most innovative cocktails".
Alcoholic and non-alcoholic drinks will be offered
The presentation ceremony, which took place on the Paseo de Colón in front of the Costa Martiánez Tourist Complex, was attended by the president of the Business Development Association of Puerto de la Cruz, Jonay Rodríguez, and Juan José Hernández, president of the Initiatives and Tourism Center (CIT) of the city. Rodríguez thanked the municipal commitment for "a sector that does not stop innovating to be at the forefront on the island." Likewise, Hernández took the opportunity to invite tourists to this new municipal commitment, visitors who already enjoy the hotels in the city that have mostly reopened their doors. Enlivened the act the bartender Ángel Simón, from the La Era de Punta Brava still life, which is one of the participants in this municipal initiative.
In addition, it has been enabled a Web page where you can find all the information on this initiative that also has a page on Facebook and a profile on Instagram where everything that is going to be provided can be updated and shared Cocktail by the Port in these two weeks.