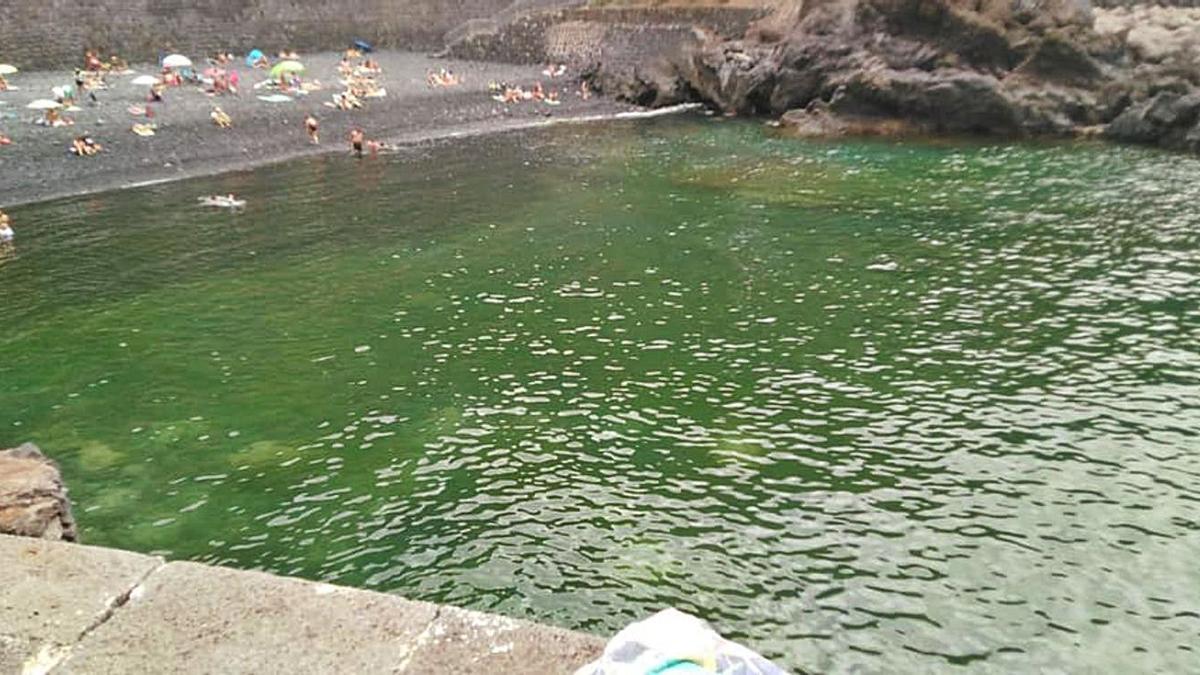 The beach of the Garachico pier was reopened to the bathroom yesterday afternoon after the analysis and cultivation of the water in the area ruled out any type of contamination or dangerous discharge for the users. The mayor of the municipality, José Heriberto González (CC), confirmed that the experts have certified that the water is suitable for bathing, so the northern City Council proceeded to immediately reopen it.
The closure of the beach at the Garachico pier occurred on the afternoon of Saturday, August 28 after it was detected that the water was cloudy and had an unusual greenish color, the origin of which has not been determined despite the studies carried out. The main hypothesis that is handled is a proliferation of algae due to the stagnation of water, the sun and the high temperatures of the last days in the Baja Island. «We closed as a precaution on Saturday afternoon, but until Monday it was not possible to do the analysis of the water », explains González, who adds that« the experts recommended us to do a culture of 48 hours to be able to more reliably detect the presence of any type of bacteria ». The results show «normal parameters» and there is no presence of any harmful element that justifies its closure. Regarding the origin of the greenish color of the water, the mayor points out that it is believed that it may be a relatively common phenomenon, although in smaller proportions: « We have had very calm tides and a lot of sun, which helps the proliferation of algae or microalgae ». What the City Council of the Villa and Port is clear about is that the change in color of the water on the pier beach "It has nothing to do with discharges or sewage". This possibility has been ruled out after the analysis and after verifying that there has been no incident in the two pumping stations on the Garachican coast. «In the past, some similar patches have been detected, although smaller in size, so we are inclined to to think that we are facing a natural phenomenon that generated concern and that, because it occurred on a Saturday, has forced us to have the beach closed for a few days longer than we would have liked, "González emphasizes. The color and turbidity of the water generated some alarm among users during the weekend, but in recent days the cove of the old pier has been recovering its usual color and is once again available for bathers.
They change the water of Lago Martiánez
The water from Lago Martiánez, in Puerto de la Cruz, also had a greenish color on Tuesday, so the City Council chose to empty the facility. With the change of water, the complex returned to normal yesterday.