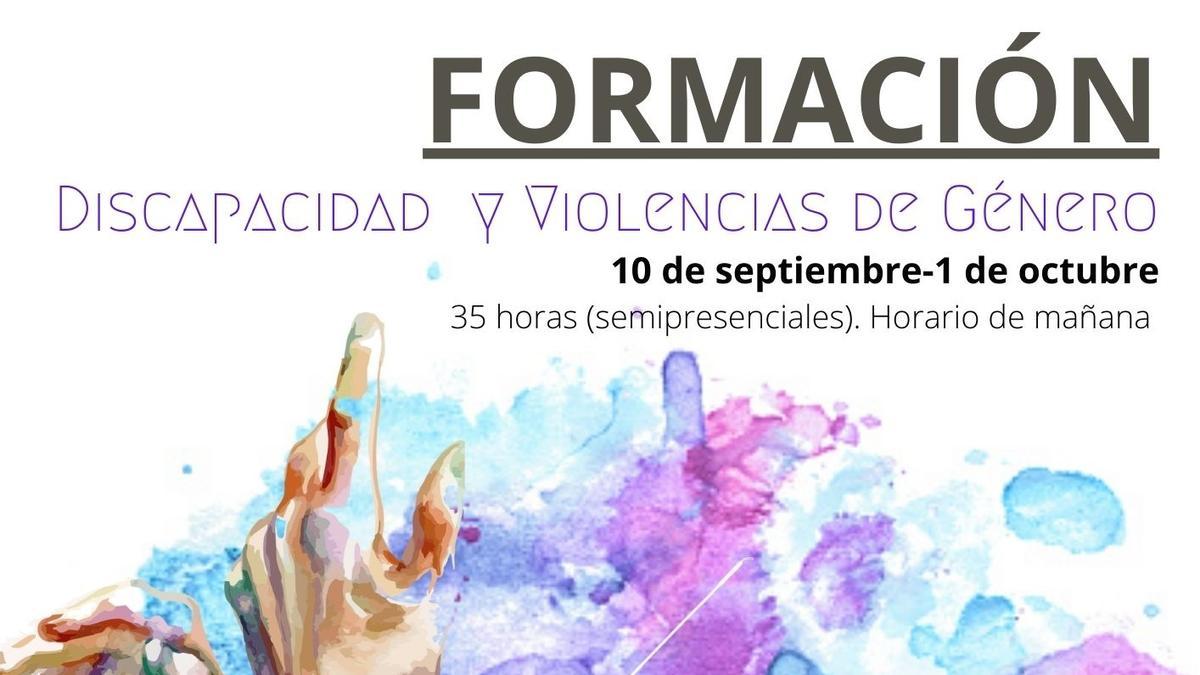 The Cabildo of Tenerife, through the Administrative Service for Equality and Prevention of Gender Violence, organizes the course 'Disability and Gender Violence', aimed primarily at active professionals on the island from the health, legal, state security forces and bodies, sign language interpreters and personnel from the network for the care of victims of gender violence, who attend to women with disabilities or mental health problems who are or may be in a situation of gender violence.
This training will take place in two editions, which will consist of 35 hours of training.
The first of them will be held between September 10 and October 1 in the morning and the second, from September 16 to October 1 in the afternoon.
Registration is open through the website of 'Tenerife Violeta' (https://www.tenerifevioleta.es/) and for teaching there will be a group of professionals with experience in the direct relationship with different types of disability to provide of information and tools applied to specialized care.
The CEO of Equality and Prevention of Gender Violence, Priscila de León, explained in a note that "the need to take this course was detected during the preparation of the diagnosis of the situation of women and men on the island of Tenerife, necessary for the preparation of the II Strategic Framework of actions in equality policies Tenerife Violeta ".
In 2020, the first training project for professionals in gender violence was developed with special attention to diverse realities.
"Given the successful participation and the need to dedicate more hours to delve into the different realities of women in situations of violence, this year we have increased the number of hours in order to fully dedicate this edition to women with disabilities", added the CEO.
This initiative has counted on the collaborative work of the specialized entities in disability and gender violence committed to the METV that are part of the Tenerife Violeta Insular Network for Gender Equality (RIIGTV): the Organic Unit of Gender Violence of the IASS, AFES, ATELSAM, FASICAN, FUNCASOR, Plena Inclusión Canarias and SINPROMI.