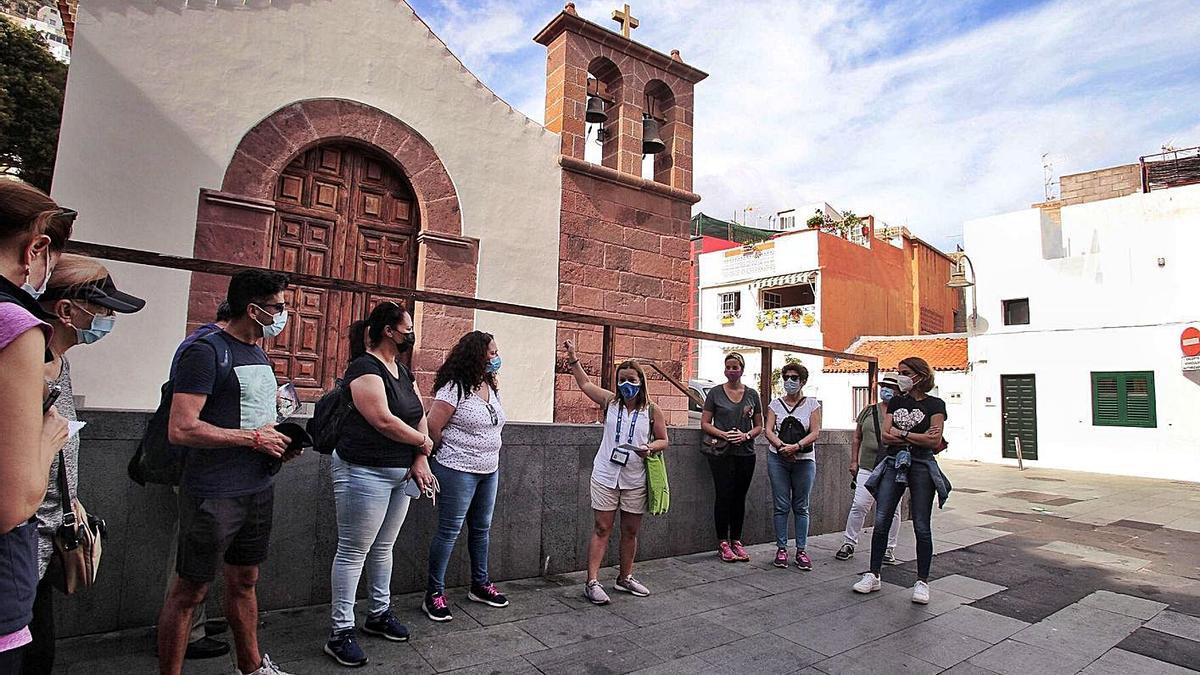 The Cabildo, through Tenerife Tourism, has already started to offer 40 free routes, guided by tourism professionals, for residents of Tenerife. The idea is to combine the reactivation of a labor sector particularly affected by the effects of the pandemic with the dissemination of the island's heritage among those who live there. The president of the Insular Institution, Pedro Martín, assures that the initiative, called Return to Feel Your Island, complies with a plenary agreement whose purpose was twofold: on the one hand, to sensitize and raise awareness about heritage and natural resources among the local population. ; on the other, revalue the figure of official guides and experts in active tourism. The website tenerifeestuya.es is already active and the local population can begin to register.
The offer of guided routes and free activities through natural spaces and historic centers in different island enclaves awaits a "safe" demand, according to the professionals themselves. Pedro Martín affirms that "the main objective of this initiative is" to sensitize and educate the population about our heritage and natural resources, through professionals in the tourism sector. " This will allow "to give a break to these workers who have also suffered the crisis derived from the absence of tourists as a result of the pandemic."
Martín emphasizes that those who will guide the local population in the activities designed –They will be developed on the web– are tourist guides with accreditation. For this, it has counted on the Professional Association of Tenerife. There are also active tourism companies integrated into the Charter for the Sustainability of Activities in Nature, promoted by Turismo de Tenerife.
The CEO of the public company, David Pérez, points out: «It is expected that, in the first phase, up to 2,000 residents will be able to enjoy this opportunity to rediscover our Island, as well as understand and value the work of the guide and tourist sector. outdoor sports activities'. Pérez calls for "conservation, dissemination and revaluation among the keys to this campaign, which is why we encourage you to participate in this initiative, included in the Biosphere sustainability strategy."
Tenerife residents will be able to sign up for routes to be carried out mainly on weekends. You can choose between trails in Anaga, Teno and Teide National Park, observe the stars or spend a fun day on the zip lines of Forestal Park, on Mount La Esperanza, among other actions.
They can also sign up for themed cultural routes guided by the historic centers. From Santa Cruz to La Laguna, passing through Garachico, La Orotava, Icod, Arona or Adeje. Each activity or route will have a maximum capacity of 20 people. With strict anticovid measures.