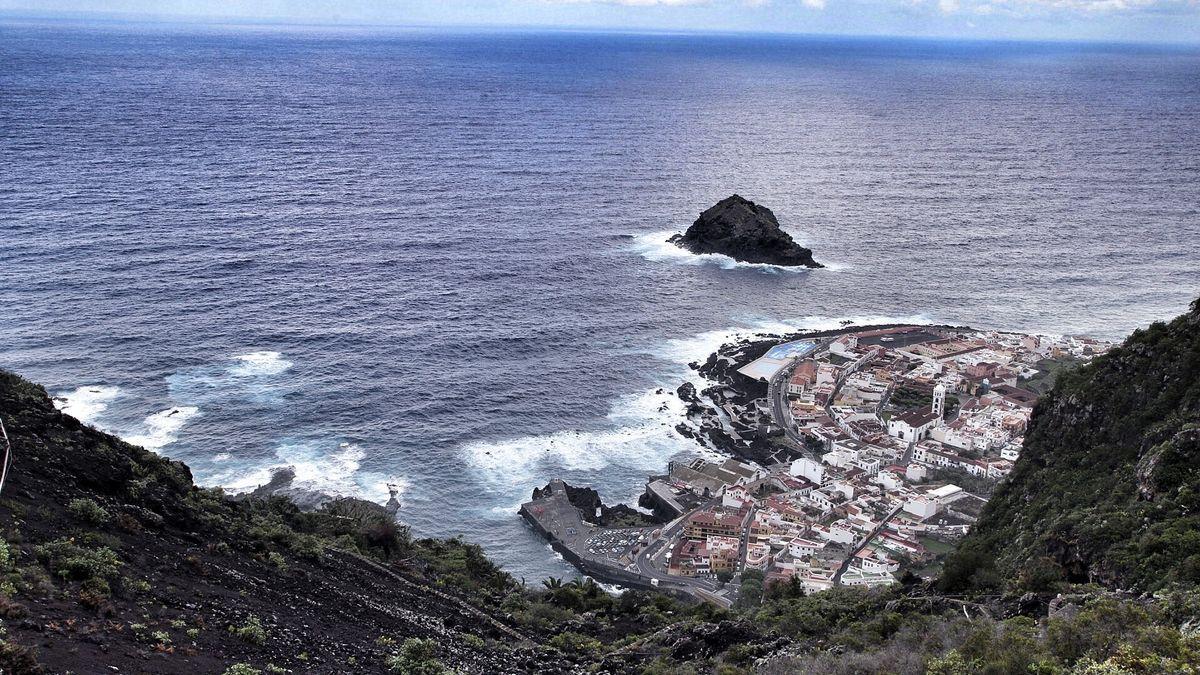 The Garachico pier beach It has been closed since Saturday afternoon as a result of the presence of a large green spot. The announcement is made by the mayor of the municipality, José Heriberto González, who hopes that the analysis of the samples collected today will determine the definitive cause of this situation, which is initially attributed to the presence of "remnants of algae that come from more distant waters and that the currents have brought them here.
The water analyzes will be carried out early today, clarifies the councilor, who explains that "nothing can be said until the results say." Points to existence of algae "Because of the appearance and because in recent years similar things have happened at the end of August." Although it does not rule out that the green color in this bathing area has another origin, it also clarifies that "there have been no spills of any kind in the last six years."
Its discharges into the sea in the environment are recorded about 2.5 kilometers from the beach of the Garachico pier, but on social networks its closure causes controversy, for which the mayor has an answer: «In Canary Islands and in Spain a beach is closed from time to time due to an occasional spill of sewage and nothing happens. But in Garachico we have to generate controversy with everything ».
The beach of the old pier is the first fully accessible in Garachico. The one of last October 1 was inaugurated a large wooden ramp. The Garachica City Council advanced the investment of 40,000 euros, to guarantee full accessibility to a beach that in the months of the official bathing season, between June and September, has a lifeguard service that offers people with mobility problems the opportunity to take a dip in the sea. This ramp is the first phase of a larger project, which plans to guarantee safe accessibility from the parking lot of the old dock to the structure itself.
The Environmental and Consumer Education Association this year revalidated the Blue Flag for the beach of the Garachico pier, a municipality that this year also has the same distinctive for the natural pools of Caletón. This distinguishes excellence in the quality of bathing water, its resources and respect for environmental regulations.