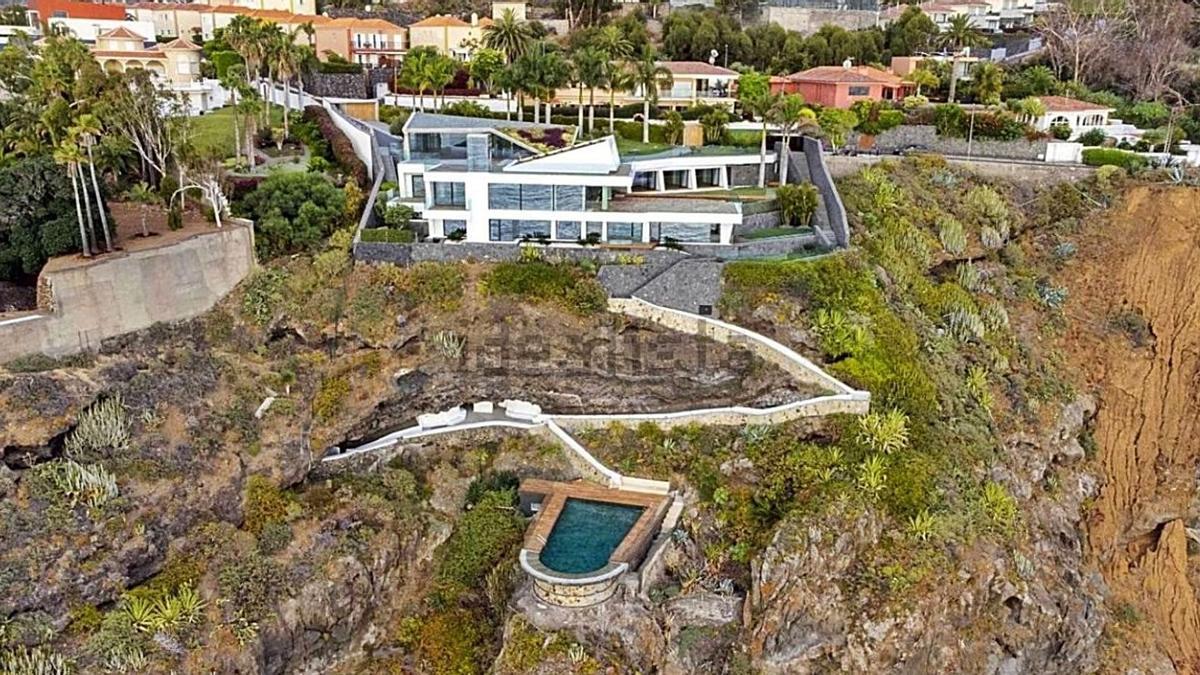 The The most expensive homes for sale in the Canary Islands are located in the municipality of Santa Úrsula. This is reflected in the Idealista real estate portal, which places this brand new construction on Calle Codeso, within a 4,201-square-meter plot and on the front line of the cliff, «with impressive views of the sea, Valle de La Orotava and Island of La Palma ", according to the announcement. Its price amounts to 8,800,000 euros.
The price per square meter built in this house is close to 7,300 euros, taking into account that its constructed area is 1,209 square meters. They are distributed in three heights, although this building also has several swimming pools –one panoramic is located on the edge of a cliff–, as well as six rooms –four of them are double suites (one is reserved for the service) -, nine bathrooms and a panoramic elevator. Likewise, it is promoted with the incentive that it has the latest technology in home automation equipment.
"If you are looking for one of the most exclusive houses in Spain in one of the most magical and beautiful places in the world, this is your home." Thus begins the announcement, which emphasizes that "exclusivity, design and good taste come together to shape this spectacular villa", to which they provide the plus of being "just 25 minutes from the airport (… ) and 30 minutes from the capital ».
Santa Úrsula is not the first time that it appears in this classification of the most expensive homes for sale in the Archipelago. For 11.8 million euros, a property built in the La Quinta area was on the market in the middle of last year. As in the current case, in its promotion it was ensured that it has "unbeatable views of the sea." It has 1,260 meters built on a 3,450 plot.
Interestingly, Tenerife is also home to the street with the highest price per square meter build in Canary Islands. The purchase of one of the properties located on a street in Adeje amounts to more than two million euros on average. According to the Idealista specialized portal, it is the road called Alcojera, with the average price of a property standing at 2,810,231 euros.
It so happens that This street appears as a repeat offender in this list of the most expensive in the Archipelago. In fact, in this classification since it was included in 2017.