One of the most emblematic dragon trees in Tenerife, the one that was in the Nazaret de Güímar School (today Santo Domingo School) collapsed last July leaving a great commotion among the generations of children who had played in his shadow in said center of the South of the Island. Since that sad moment, DIARIO DE AVISOS has closely followed the news related to the imposing specimen, reporting on the attempts being made to try to save its life.
That same month, the intentions of the Cabildo de Tenerife were known, from the hand of the island councilor for Management of the Natural Environment and security, Isabel García, as well as the mayor of the municipality, Gustavo Pérez Martín, responsible for the educational center itself and the president from the Center for Tourism Initiatives of Güímar, Luis Marrero, from find a way to rescue the emblematic dragon tree.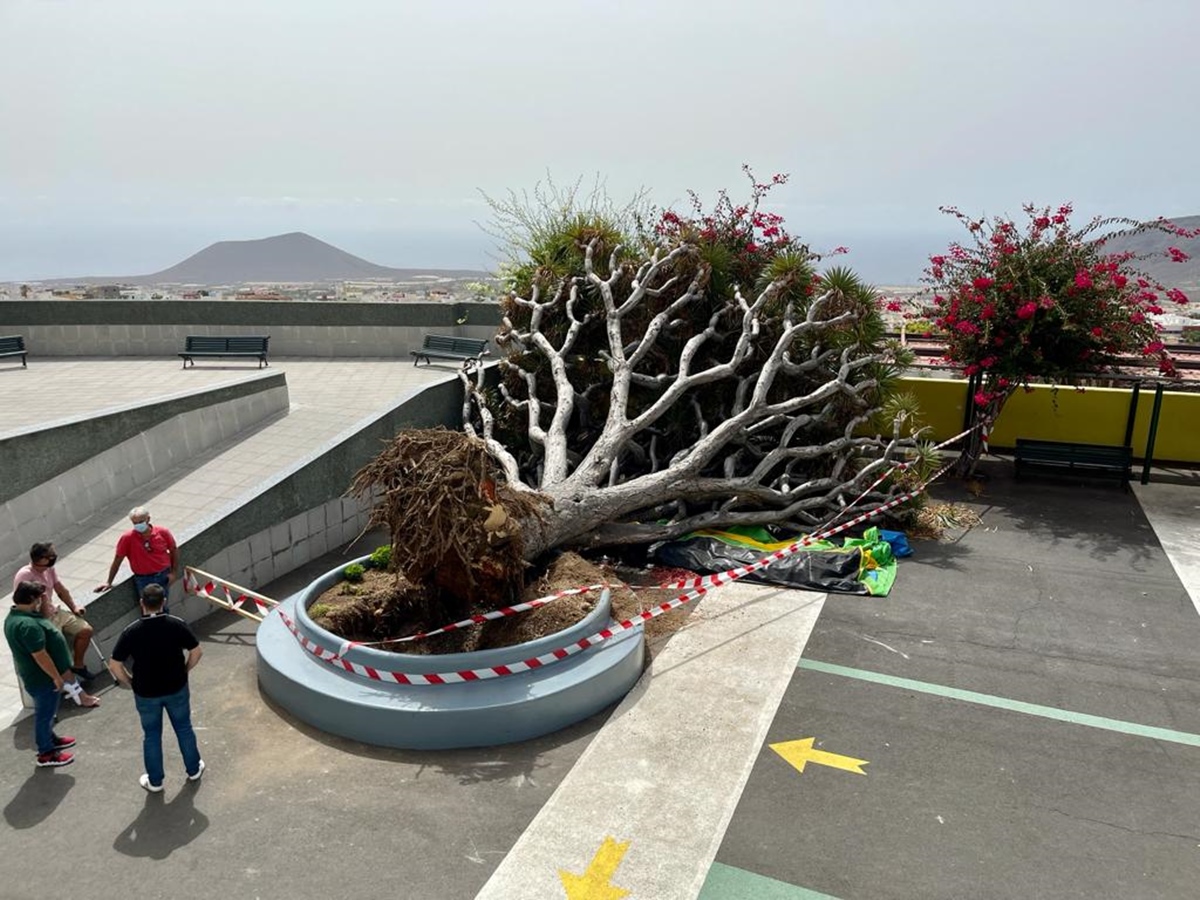 However, this month he moved from the Insular Corporation that due to biological problems already damage caused by its collapse in July, the dragon tree could not be transplanted to another place.
No longer illusions, those who had great affection for the dragon tree gave him up for lost. But a fact has occurred that changes everything: the Hotel El Buen Retiro, House of Music and Sound, has decided to take charge of the dragon tree to protect it.
"Thank you very much to the nuns of the Nazaret school for the donation of this wonderful historic dragon tree that will receive all the care. We will do what we can to help it prosper and thrive. We will keep you informed of its evolution ", they explained from the hotel.
From the hotel they ensure that the act has been totally altruistic and that they have done it "because deserves to be saved". In addition, they warn that they hope to have their structure completed for next Monday "so that whoever wants to see it, does it safely".