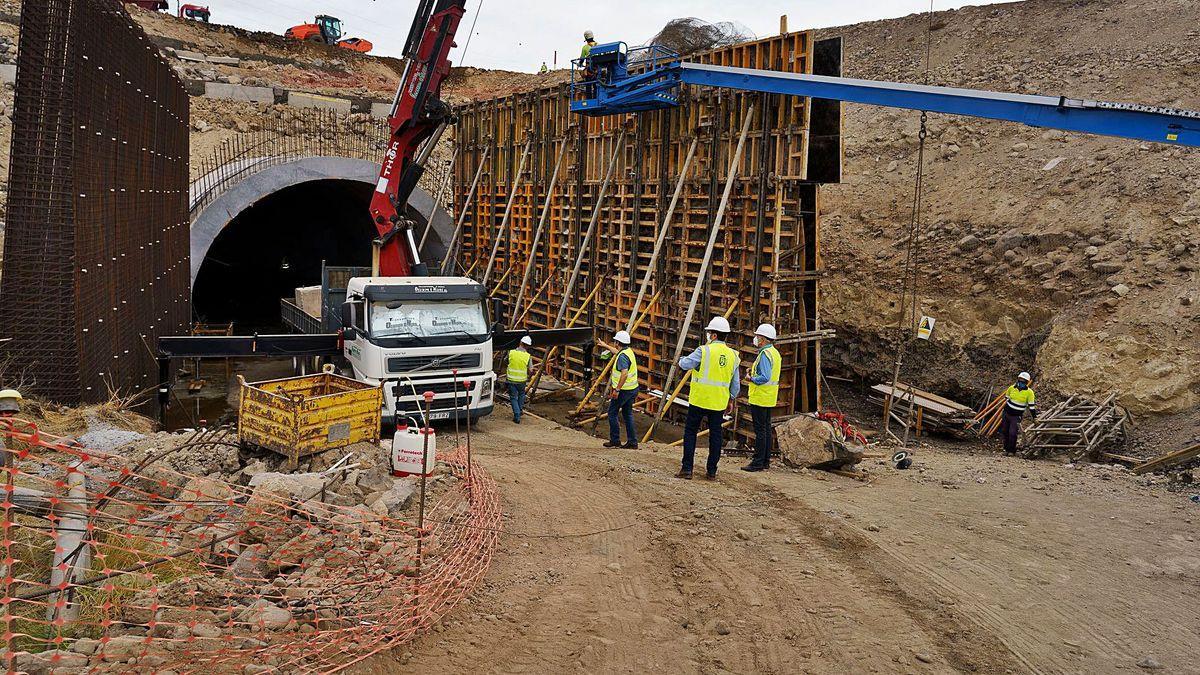 The Ministry of Public Works, Transport and Housing of the Government of the Canary Islands will proceed this week to divert traffic from the TF-1 highway, at the height of the Oroteanda link, towards the sea side, for two nights.
These works are developed to advance the works on the third lane of the south Tenerife motorway, between San Isidro and Las Américas, in the municipality of San Miguel de Abona.
The General Directorate of Road Infrastructure wants, in this way, to take advantage of the significant drop in the traffic density, which in these months stands at 45,000 vehicles on average per day – less than half of the rest of the year– to undertake the construction of the underpass 53 + 572 of the Oroteanda junction.
These works force the TF-1 motorway to be diverted to the sea side, says the Ministry in a note.
To do this, a detour will be made from the Cho junction to the Chafiras junction for two nights, from 10 p.m. to 6 a.m. the next day.
The first night, from August 24 to 25, the road will be put into service, sea side of the Santa Cruz bypass, while the second night, from August 25 to 26, circulation will be carried out on the road on the mountain side, sense Adeje.
The Ministry informs that these deviations are made to guarantee the safety of the works and make the junctions between the current highway and the 'bypass'.
Thus, it is necessary to remove all the traffic between the Las Chafiras junction -exit 62- and the Parque de la Reina-Cho junction -exit 65- through the Las Chafiras industrial park and the TF-655.
During the two night days, asphalting work, movement of concrete barriers, and the placement of the corresponding horizontal and vertical signage will be carried out to give access to traffic.
The estimated duration of the works, which will be carried out to execute the Oroteanda underpass, is two and a half months.
The works to be carried out will mean a significant discharge of traffic from the Las Chafiras junction, and will allow users in the area to have new entrances and exits to and from the TF-1 highway.
From the Ministry, drivers are requested to exercise extreme precautions and to respect the circumstantial signs that are going to be installed in the affected sections.