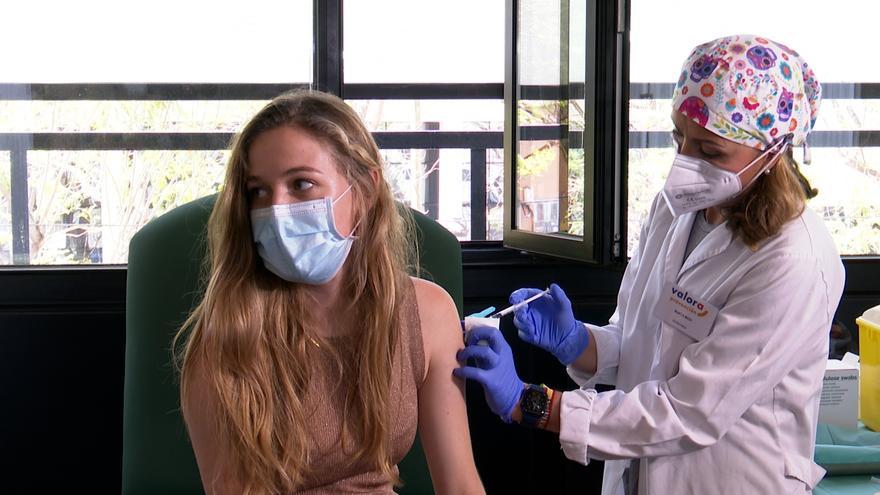 In the last day, the autonomous community added 295 infections, which also translated into a reduction after having remained three days above the threshold of 300 new cases. And it is that on Thursday, the Canarian government department notified 340; Wednesday 319; and Tuesday 330.
However, this Friday, the Archipelago regretted three deaths linked to the effects of the microorganism. The deceased, two men of 96 and 51 years old and a woman of 80 in Gran Canaria, suffered from previous pathologies and remained hospitalized. Since the beginning of the crisis, 899 people diagnosed with the disease have lost their lives in the region.
5.104 Diagnostic tests
During last Thursday, health professionals performed 5,104 diagnostic tests, 774 less than on Wednesday and 1,670 less than on Thursday, August 12.
Tenerife added 136 cases yesterday; Gran Canaria 123; Lanzarote 15; Fuerteventura 15; La Palma four; and El Hierro one. La Gomera, on the other hand, did not find new detections and kept its statistics unchanged.
Since the last balance, 605 epidemiological discharges have been issued, although in the last seven days there have been 3,057 registered. In total, there are 74,202 people who have managed to overcome the SARS-CoV-2 infection, Las Palmas de Gran Canaria being the municipality that concentrates the highest volume of recovered, with 24,753. It is followed by Santa Cruz de Tenerife, with 16,179; La Laguna, with 8,928; Arrecife, with 5,758; Puerto del Rosario, with 2,176; Granadilla de Abona, with 1,600; Arona, with 1,501; and Adeje, with 1,230. The rest of the localities are below the thousand mark.
Right now, in the hospitals of the Archipelago there are 401 patients with Covid-19 occupying an acute bed and 96 one in intensive care. Last Friday there were 425 in the plant and 101 in the critical areas, which translates into a decrease of 5.6% and 5.2%, respectively.
Incidence
At present, the accumulated incidence in the last seven days stands at 98.16 cases per 100,000 inhabitants –58.74 points less than the previous Friday–, while that of the last 14 marks 255.93 squares on the same payroll of inhabitants –132.22 points less–.
During the last Thursday, the health workers carried out 5,104 diagnostic tests, 774 less than the previous day and 1,670 less than on Thursday, August 12. In total, 1,956,443 have been practiced, of which 116,567 have revealed a positive result in the infection.