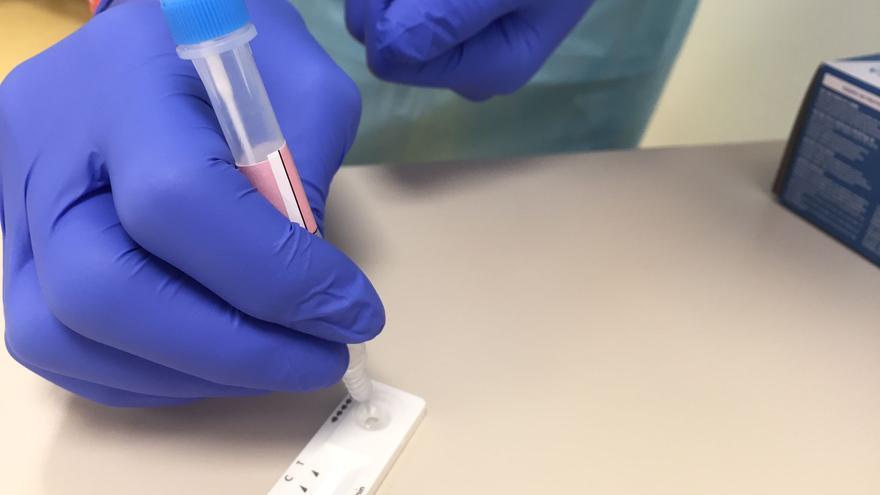 The 230 notified today represent a decrease of 154 positives compared to last Monday, when 384 new infections were reported. In the last 16 days there has been a continuous decline in the number of cases.
On the other hand, they have been counted five dead, which brings deaths to 882. Four of the deaths occurred in Tenerife and one in Gran Canaria, according to the data provided by the Ministry of Health. The deceased in Tenerife are a 78-year-old woman and three men, 98, 78 and 54 years old, and the deceased from Gran Canaria is a 60-year-old woman. All of them suffered from previous pathologies and remained in hospital.
Thus, of the total number of cases, 15,880 are active (+68), of which 105 are admitted to the ICU (-1), 406 remain hospitalized (+10) and 15,369 are at home (+59). In addition, 157 people have received medical discharge in the last hours, in such a way that 71,682 canaries have overcome the disease so far in the pandemic.
By islands, Tenerife adds 78 positives, accumulating 42,588 cases, of which 9,052 are epidemiologically active, 498 have died (+4) and 33,038 have overcome the disease.
Gran Canaria cIt has 33,752 accumulated (+115), of which 6,092 are active, 302 have died (+1) and 27,358 received medical discharge.
For its part, Lanzarote It adds 10 positives, with 6,398 accumulated, of which 187 are active, while it has registered 49 deaths and 6,162 overcame the disease.
Fuerteventura It has 3,848 accumulated cases (+16), of which 490 are active, 15 died and 3,343 received medical discharge.
The Palm It adds eight cases in the last day, for which it has 1,037 accumulated, of which 43 are active, 13 have died and 981 have received medical discharge.
Finally, The iron adds one case, up to 433, of which four are active, four have died and 425 have overcome the disease, while La Gomera It has an accumulated of 384 cases (+2), of which 10 are active, one has died and 373 have received medical discharge.
As for the Accumulated Incidence (AI) at seven days in the Canary Islands, it drops to 127.16 cases per 100,000 inhabitants and the AI ​​at 14 days falls to 327.76 cases per 100,000 inhabitants.
Likewise, a total of 1,935,255 PCR tests have been carried out on the islands -3,737 in the last day-, of which 114,903 were positive, representing 5.94 percent.