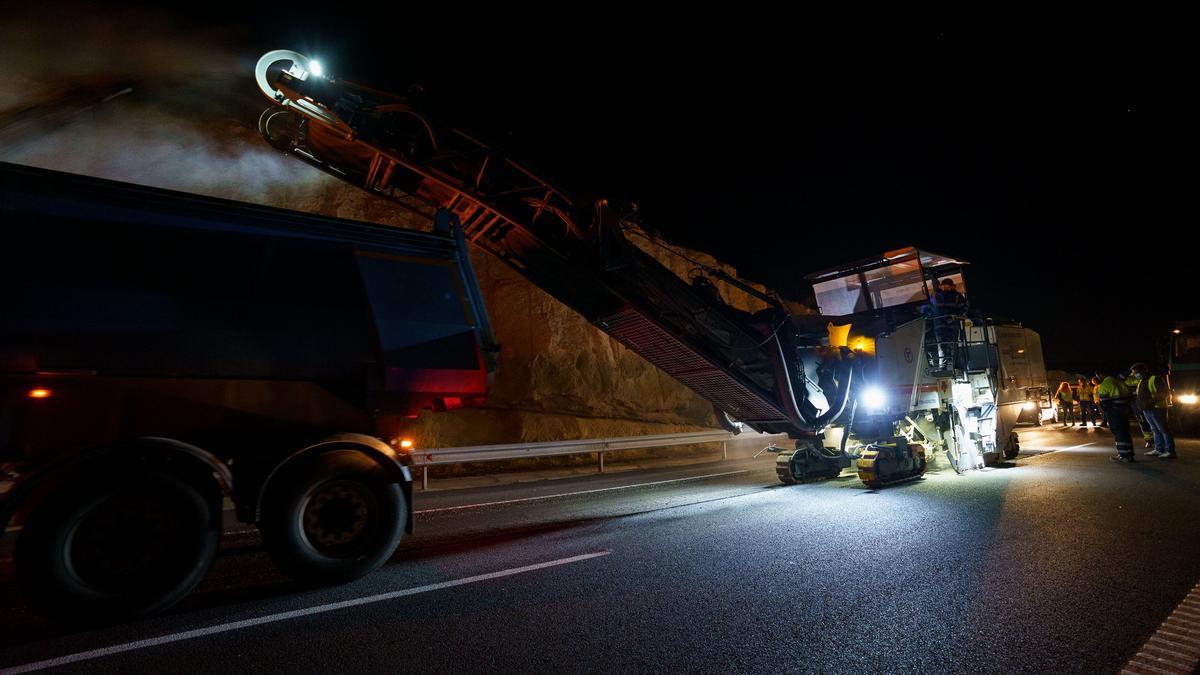 The Cabildo of Tenerife, through the Highways Area, It will undertake as of Monday, August 16, the resurfacing of more than four kilometers of the South Highway (TF-1), between the Tajao and Chimiche links, in the municipalities of Arico and Granadilla de Abona.
As reported by the first vice president and counselor of Roads, Enrique Arriaga, lThe works are being carried out at night, between 10 p.m. and 6 a.m., to minimize the inconvenience to road users, and next week "action will be taken in about four kilometers."
He also added that "the Cabildo invests 15.4 million euros in this action and with it the road surface is rehabilitated and strengthened, through which an average of 90,000 vehicles circulate per day."
The works planned during that week will focus on the fast lane and the inner shoulder of the road in the southern direction and will consist of the rehabilitation of the intermediate layer of the road surface, previously removing the damaged pavement.
In addition, from Roads, several temporary detours will be established in order to ensure and facilitate the night-time circulation of vehicles for the duration of the works.
Resurfacing areas
The resurfacing will cover from kilometer point 43.7 to kilometer 48, enabling the temporary diversion of traffic between one and two kilometers before. The affected links will be those of Tajao; Environmental Complex; and Chimiche, El Río, Las Maretas, which will be duly signposted.
Thus, from Monday 16 to Wednesday 18 August, those vehicles that circulate in the direction of Tenerife Sur airport and wish to access Tajao or the Environmental Complex must continue to the Chimiche, El Río, Las Maretas junction to make a change direction and return, towards Santa Cruz, to the destination junction.
On the night from Thursday to Friday, those who, driving south, want to access Tajao, the Environmental Complex, Chimiche, El Río or Las Maretas will have to continue to the Granadilla Industrial Park link to make a U-turn and return, towards Santa Cruz.
Vehicles that depart from the affected junctions and want to head south must join in the direction of Santa Cruz and circulate to the Villa de Arico y Abades junction, to make a U-turn and join in the direction of Tenerife South Airport.
On Monday, August 16, the asphalt milling and spreading work will be carried out between kilometer 43.7 and 44.8. The following night, Tuesday, August 17, these same jobs will run from kilometer point 44.8 to 45.8. And on the nights of Wednesday 18 and Thursday 19 August, the work will advance by more than two kilometers, from point 45.8 to 48.