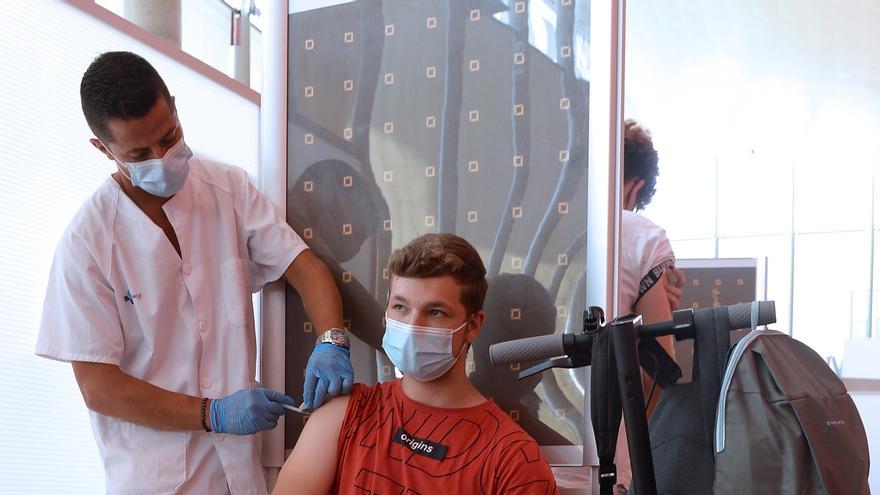 On the other hand, the Archipelago sum 529 new cases of coronavirus, which is 73 less than yesterday (602) and 291 fewer positives compared to Thursday of last week, when 820 new infections were reported. In the last 12 days, a continuous decrease in the number of cases has been recorded.
As the infections go down, however, increases hospital pressure. The ICUs of the hospitals of the Islands have already admitted 102 patients (+2) and 447 remain on the floor, 24 less compared to yesterday.
By islands, Tenerife Today it adds 252 cases with a total of 41,967 accumulated cases and 9,004 epidemiologically active.
Gran canaria it has 33,207 accumulated, 223 more, and 5,947 assets.
For its part, Lanzarote adds 26 positives, with 6,335 accumulated and 193 assets.
Fuerteventura It has 3,771 accumulated cases, with an increase of 23 compared to the previous day and 415 active.
The Palm adds three affected by the virus, so it has 1,021 accumulated and 53 active.
The iron adds one case, so it has 432 accumulated and nine assets, while La Gomera increases their cases by one, so their accumulated are 378 and their assets are estimated at six.
The total accumulated cases in the Canary Islands is 87,115 with 15,629 active.
The Accumulated Incidence at 7 days in the Canary Islands it is 165.77 cases per 100,000 inhabitants and 14 days in the 406.17 cases per 100,000 inhabitants.
Until today, 1,914,316 diagnostic tests have been carried out in the Islands, of which 6,610 correspond to yesterday.