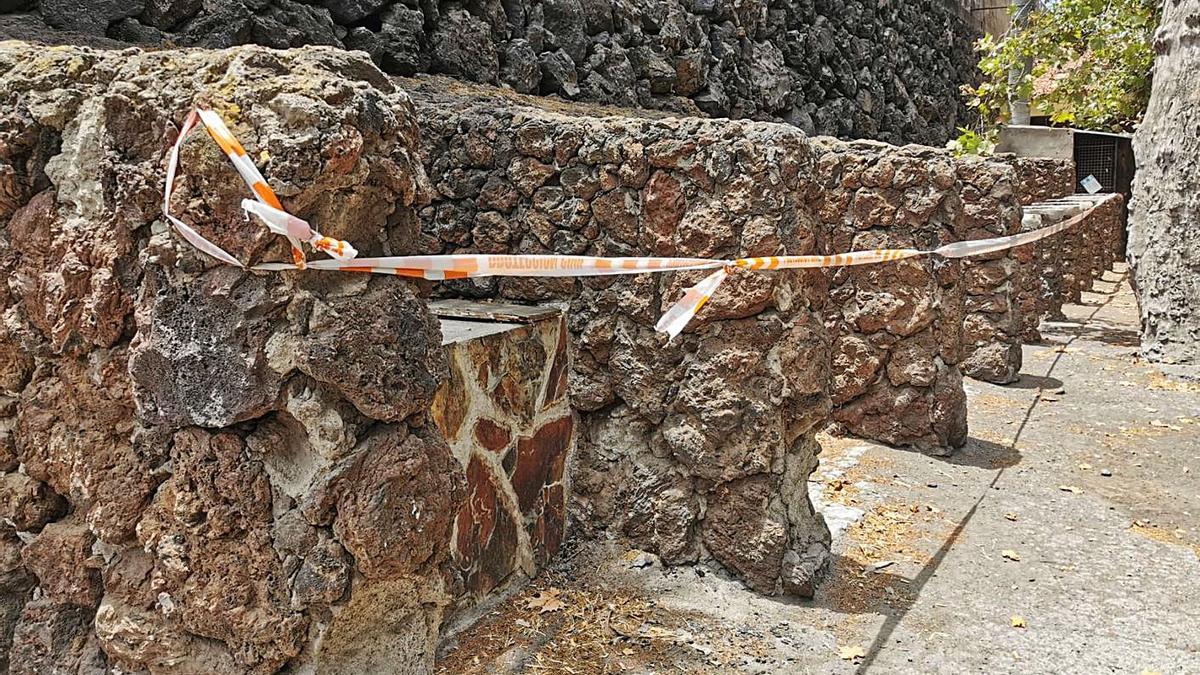 The Los Realejos Town Hall yesterday decreed the precinct and closure of the Recreational Park of La Higuerita after detecting a worrying increase in crowds of people and uncivil behavior, especially on weekends and at night. They are behaviors that transgress the sanitary restrictions on an Island at pandemic level 4 and with the main hospitals saturated by the admissions of positive for coronavirus.
The royal government decided to close this space, equipped with grills, wooden benches and tables and taps with drinking water, after a meeting of the municipal table to analyze the health situation by Covid-19 and the reports of the Local Police and the municipal services company Realserv. From this measure, only access to the cafeteria located in this space and during its service hours.
The decision was already made for the same reason but an improper use of this place of recreation has been confirmed again, not only with a massive influx of people, but also with disrespectful behavior with the facilities or that do not comply with current regulations. Given that, the decision has been made again to proceed with the temporary closure.
The Councilor for Health, Safety and Emergencies, Carolina Toste, assures that "in just one week" Los Realejos has increased its number of active cases by Covid19 by 26, reaching record figures in the entire pandemic of over a hundred people infected in these moments, "which has put us more on alert, if possible, to try that, beyond the individual and collective responsibility that we assume, the measures within the reach of the local administration help to contain and reduce the incidence."
Remember that the sports centers will be closed since the decrees of the Canary Islands Government They allude to the permissiveness for individualized sports practices and guaranteeing interpersonal distances, but a large influx has been detected with collective use for non-federated sports in the facilities and this also violates current regulations.
Regarding calisthenics parks and playgrounds, the latest decree of the regional Executive also alludes to the need to proceed with the sealing and closure of all urban equipment susceptible to collective use, for which this type of facilities and facilities are also affected. in the next few hours it will proceed.