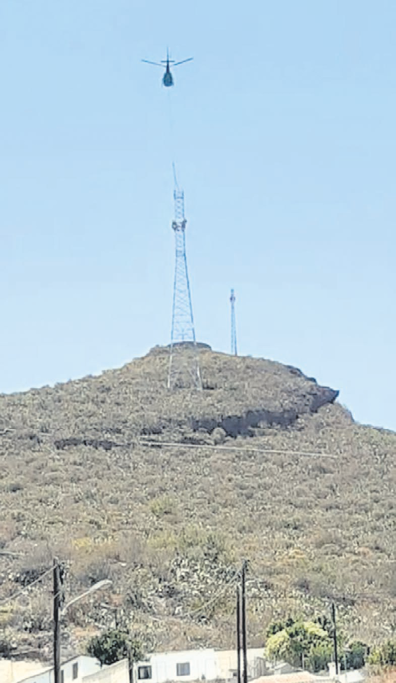 Although he could not carry out the alternative route that he presented to REE, as there was no consensus among the neighbors, the Association of People Affected by Red Eléctrica de Tenerife (Asafrete) will continue to insist on the possibility of saving the mountain from the viewpoint of El Picacho, in Barranco Hondo, of the installation of turret 10 already executed.
Thus, after exhausting all legal remedies, Asafrete has requested the protection of the Diputación del Común -which has already been accepted-, because it understands "that the agreement dated March 2, 2015, taken by the Cotmac and the then Ministry of Environment of the Government of the Canary Islands, with Domingo Berriel as counselor, did not comply with the law and violates environmental regulations in favor of Red Eléctrica, authorizing this entity to carry out a layout of the high voltage power line, Caletillas-Geneto, more economically beneficial for the company, but destroying the landscape, growing areas and placing a high voltage tower in the middle of the El Picacho mountain, which has rendered it useless and has caused a frightening visual impact ".
Asafrete also points out that the environmental impact report prepared by the company itself, REE, warns of the visual impact that this tower will cause, in addition to being the habitat of the common hawk and a few meters away is the large pond, Charca by Álvaro Peña, which serves to supply irrigation water to the town and a regular drinking trough for protected species.
"We understand that there is a possibility of burying this section, without major problems. Finally, we request that responsibilities be investigated and clarified, if appropriate, of the actions of the Ministry of the Environment and Cotmac for the agreement taken in 2015 ", says Antonio Alberto Delgado, president of the association.